The Loop
How He Hit That: Victor Dubuisson's accurate irons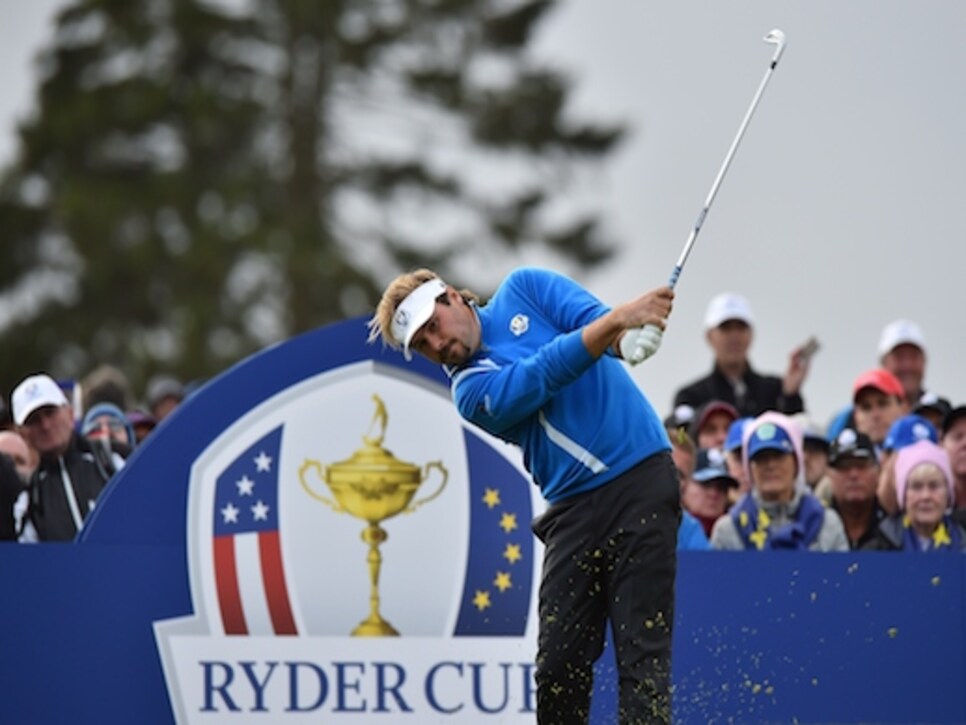 The American team had climbed within a point after the morning better ball, and Europe's Victor Dubuisson and Graeme McDowell had the anchor job in the afternoon foursomes -- hold the line against the team of Rickie Fowler and Jimmy Walker.
With three birdies on the first six holes, the Euros did just that, building a 5-up lead by the turn and showing the rest of the team the anchor point would never be in doubt. Dubuisson's "swashbuckling swing," as Gary Koch called it, produced two tap-in birdies on Saturday afternoon -- from 183 yards on the third and 214 yards on the par-3 10th.
ESPN Swing Coach Jerome Andrews says it's the Frenchman's efficient use of his body that produces the seemingly effortless -- and pressure-proof three-quarter action. "His swing starts back in line with his toes, and the club, arms, shoulders and hips all get to the top of the controlled, three-quarter backswing at the same time," says Andrews. " His club comes down exactly on plane, and the face is square for really long time pre- and post-impact without any manipulation from his hands. That lets him turn his shoulders and hips freely and produce maximum speed with little effort -- and no worry about the ball going offline.
"The more you have to rely on manipulating your hands to square the face, the more inconsistent your shots will potentially be," says Andrews, who is based at Spring Creek Golf Club in Charlottesville, VA. "You're also going to make it harder to perform under pressure. Dubuisson has stayed rock solid under Ryder Cup pressure, and his three-quarter backswing penetrating irons are perfect for the conditions. It's no mystery why he's been perfect so far as a rookie. He's putting on a ball-striking clinic."