The Loop
How He Hit That: Vaughn Taylor's comeback short irons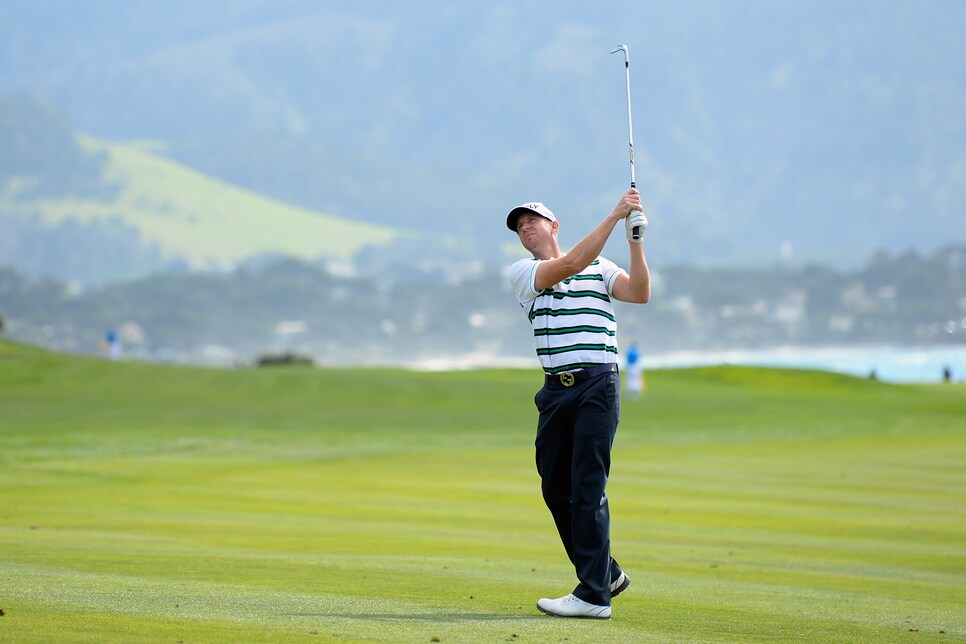 Vaughn Taylor's win at Pebble Beach after 10 years in the competitive wilderness was an unlikely story. How he did it was pure textbook.
Taylor used his short irons like scalpels on Pebble Beach's tiny greens to shoot a final round 65 and hold off Phil Mickelson, who lipped out a five-footer on the final hole that would have sent the tournament into sudden death. Taylor made five birdies on the back nine on approach shots of 140 yards or less, and narrowly missed two other short putts that came from wedge approaches.
Even with his recent struggles -- no status on either the PGA or Web.com tour had him looking for starts week to week -- Taylor has always been known for his sweet, rhythmic action. That's an important -- and copyable -- factor in short iron success, says top Alabama teacher Mark Blackburn.
"Great short iron players produce predictable trajectory and spin," says Blackburn, who is based at Greystone Golf & Country Club in Birmingham. "Vaughn's swing is so graceful and smooth, without any 'hit' in it. He's swinging with a tempo somewhere around 7 out of 10, not smashing it. He's controlling distance with the length of his backswing."
To tighten the distance dispersion on your short irons, think of the backswing like the hands of a clock, says Blackburn.
"Great wedge players rarely swing beyond 11 p.m., and like to hit lots of shots from between 9 and 10 o'clock," he says. "This produces a medium trajectory and consistent spin, so you can stop shots close to the hole. It also helps you handle the adrenaline surges that come from trying to close out a tournament."
Even if it's been awhile.