The Loop
How He Hit That: Tony Finau's deep driver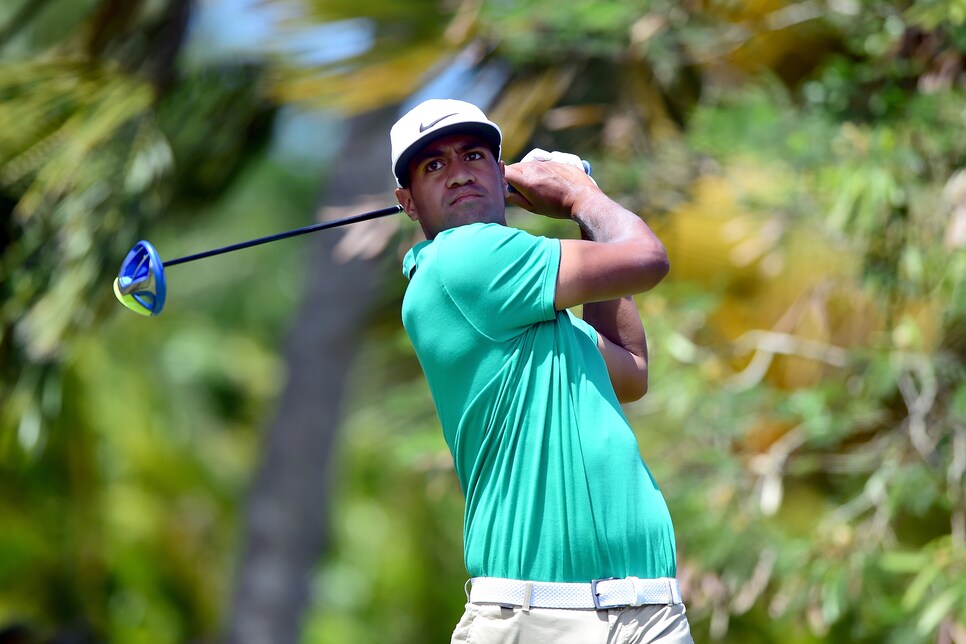 They say you drive for show and putt for dough, but it doesn't work that way for Tony Finau.
The big-hitting 26-year-old from Salt Lake City doesn't register on the PGA Tour stat sheets for pretty much anything but driving, but when he's minimizing mistakes through the rest of the bag, he's hard to beat.
Finau proved that at the Puerto Rico Open, catching third-round leader Ian Poulter and making three consecutive playoff birdies on the par-5 18th hole to outlast Steve Marino. Finau only made three bogies all week, and hit 72 percent of his fairways to go along with a 302-yard driving average. It was enough to offset a mediocre putting performance, and earn him his first PGA Tour win.
The first key to getting some of Finau's driver mojo is resisting the urge to wail at the ball with a sloppy swing, says 2015 Metropolitan PGA Teacher of the Year John Hobbins.
"Tony hits it a long way, but he's still very compact at the top," says Hobbins, who is based at the Greenside Golf Academy at Trinity Centre in Manhattan. "When his chest stops turning, so do his arms and hands. The average player doesn't turn his or her core, and makes a long, loose arm swing. That's motion, but not productive motion."
To feel a more productive backswing, cross your arms over your chest and put your hands on the front of your shoulders. Get into your golf posture and turn back so that your left shoulder goes under your chin and toward your back foot. When you can't turn anymore, stop, and lift your arms up.
"When you get as far as you can go with your chest, you're done," says Hobbins. "That's the size of your backswing. Tony doesn't even get the club to parallel and he's the longest hitter on the PGA Tour."