The Loop
How He Hit That: Tiger's wild tee shots really are coming from his glutes
As much as Tiger Woods is probably relieved that his basic short game shots haven't completely let him down this week, he has to be concerned about his continued problems with the longest clubs in his bag.
His driving accuracy numbers this week look good on the surface--10 of 14 on Thursday and a similar result Friday--but the driver misses have been almost off the charts, which has caused him to gear down to 3-wood often and give up precious yardage. Woods' driver miss on No. 9 Thursday was nearly 60 yards off line and into the first fairway, to a spot nobody could remember seeing another player play from.
The instructor-pundit-player chatter on Twitter has been about Woods' head dropping significantly on the downswing with longer clubs being the biggest obstacle to hitting good shots:
.@HookEm4EVR He can't drop his head that far down prior to impact and expect to be consistent. He'll hit lots of good AND bad shots.
— Bob Estes (@BobEstesPGA) April 9, 2015Top New York instructor Michael Jacobs says complete analysis of Woods' body movements reveals that the true problem is farther down below.
"The head is the easiest thing to see, but Tiger's head is just responding to what's happening with his pelvis in the downswing," says Jacobs, the 2012 PGA Met Section Teacher of the Year. "In the downswing, he has a tremendous amount of pelvis tilt and drop. His hips are opening and his pelvis is tilting, and as a result, his head is dropping. If all he does is try to keep his head stable, he isn't going to be addressing what is really going on."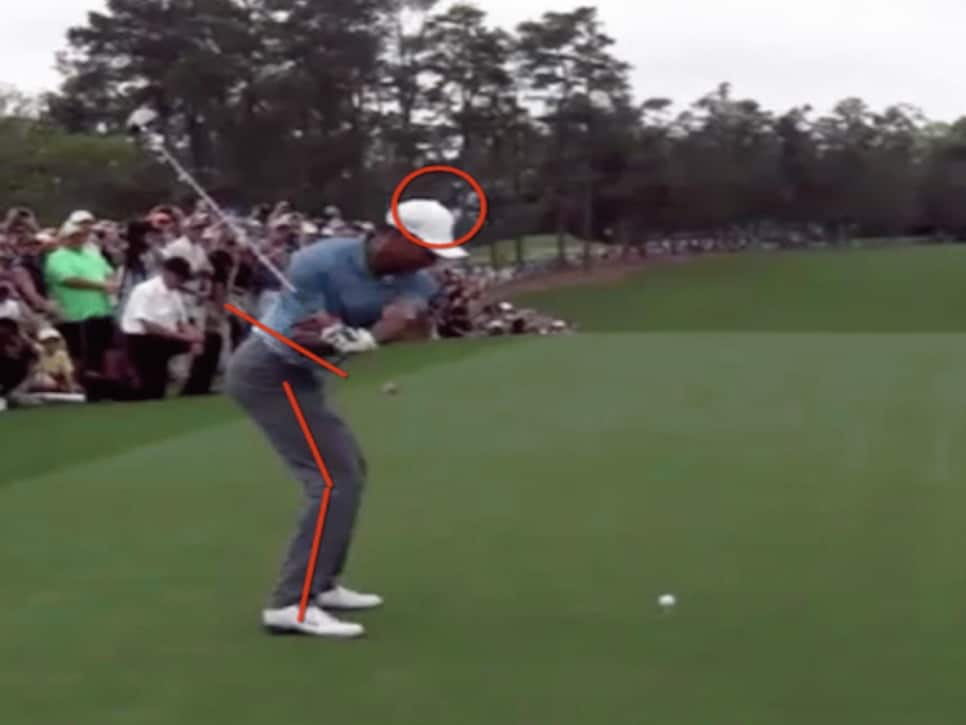 To see how the pelvis (and the rest of the body) should move on the downswing, Tiger can look in a familiar place--and it isn't even the VHS vault of his own historical swing he's been dipping into with Chris Como.
"Tiger's niece, Cheyenne, has a great swing," says Jacobs, who is based at X Golf School in Manorville, Long Island. "She'd be a good model for anybody to copy. Look at how her pelvis tilts slightly, but nothing like the amount Tiger's does. As a result, her head isn't bouncing around."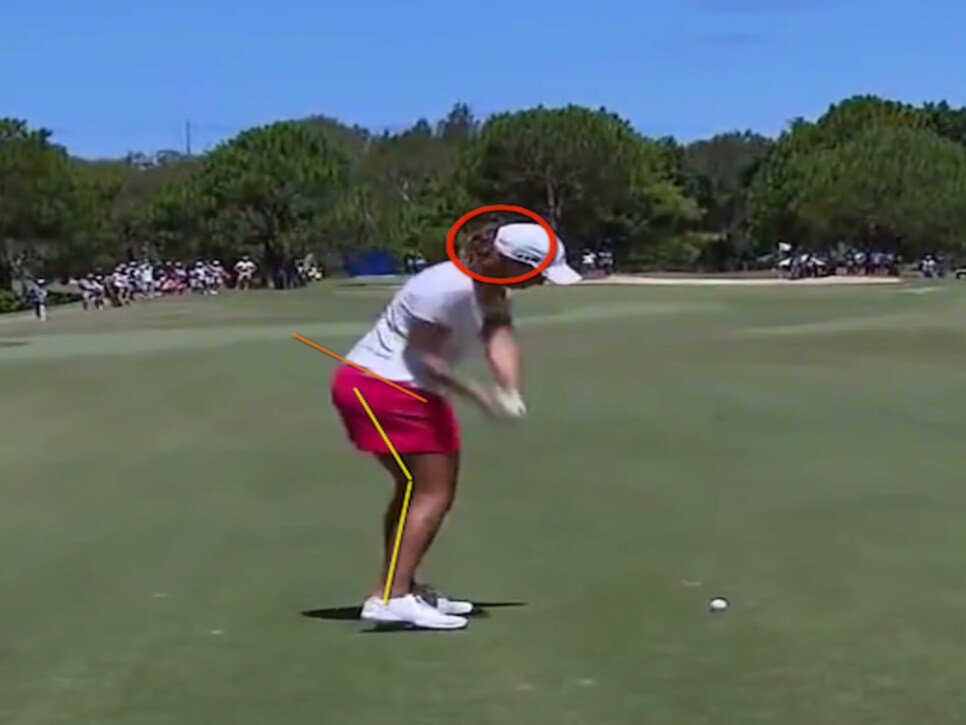 Deactivated glutes are bad, but so is an overactive pelvis. Insert your favorite "between a rock and a hard place" joke here.