The Loop
How He Hit That: Rickie Fowler's mid-range bunker shot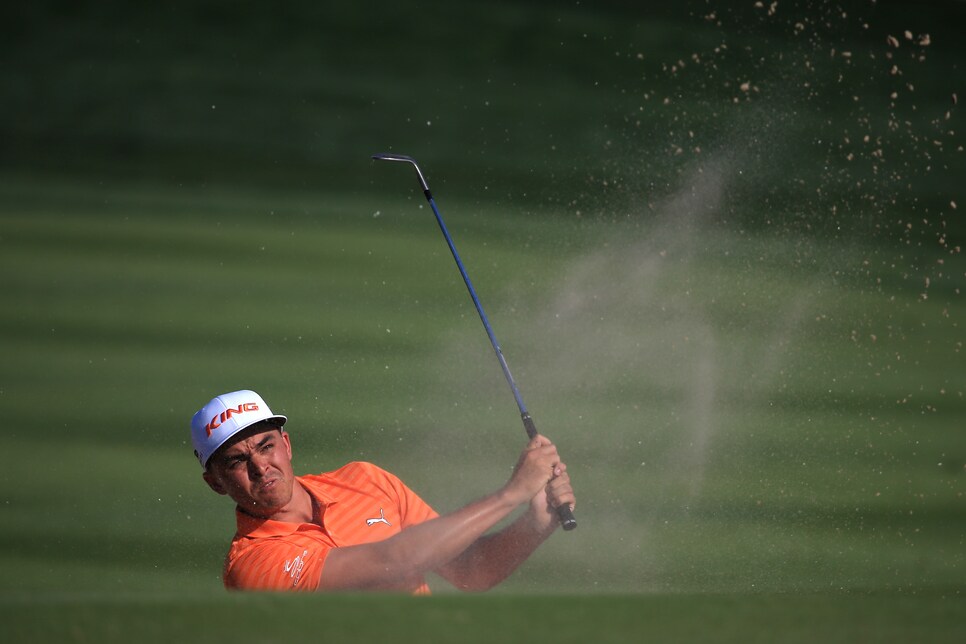 With the leaderboard in play at the Abu Dhabi HSBC Rickie Fowler would need every shot he could find on Sunday.
It was especially true after the seventh hole, when a double bogey shaved his lead to one over Rory McIlroy. But Fowler responded with the shot of the tournament -- a 50-yard bunker shot he holed from in front of the 8th green for eagle to rebuild the lead to three. Fowler would go on to beat Thomas Pieters by a shot, and finish two ahead of McIlroy and Henrik Stenson.
"Rickie did a lot of cool things on this shot," says Golf Digest Best Young Teacher Jason Guss, who runs his academy at Hawk Hollow in Bath, Michigan. "He played the ball more in the middle of his stance instead forward like he normally would, and didn't open the clubface up as much -- so he could produce a shot that flew farther and rolled out more. He got his knees and his hands really low through the swing, and he really produced a lot of speed. His left arm was soft and around to his side at the finish."
Plenty of strategic golf instruction talks about playing safe and keeping trouble out of play, but Guss says he offers the same piece of advice to all of his competitive amateur players: "Sometimes you just have to hit the shot. You have to man up. And Rickie did."