The Loop
How He Hit That: Phil Mickelson's fairway bunker magic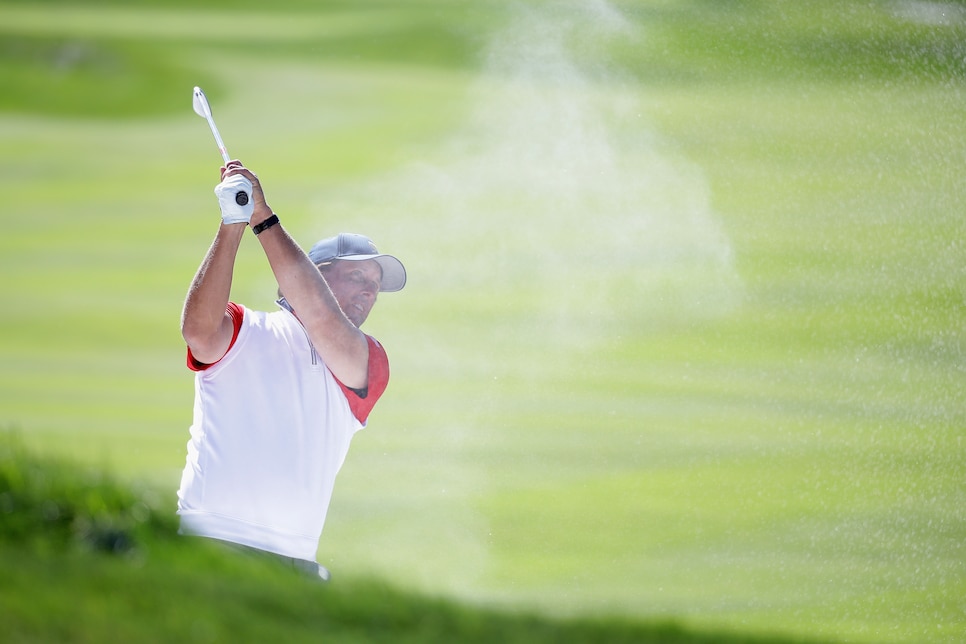 Phil Mickelson's day hadn't gone according to plan: Playing a different compression ball off the 7th tee had cost him and partner Zach Johnson two holes, and they were trying to come back against Jason Day and Adam Scott.
One way to do it? Jar one from the fairway bunker on the 12th hole, Mickelson hit a pitching wedge from 137 yards that stopped, kicked sideways and went in for a 2.
"He's so good at those because he's spent a lot of time hitting it all over the map and he's used to having to make a score," says Golf Digest 50 Best Teacher Kevin Weeks, who is based at Cog Hill Golf & Country Club in Lemont, IL. "He's also completely unafraid to hit any shot in any situation."
Mickelson's fairway bunker shot was actually lower on the difficulty scale because he understands the key difference between it an a greenside shot, says Weeks. "A lot of amateurs try to pick that shot clean, or they scoop at it and hit the sand first," says Weeks. "The key to hitting it right is to catch the ball and then the sand. You don't have to pick it. You just need to catch the ball solidly first."
To do it, move the ball slightly back of center in your stance, and shift more of your weight to your lead leg at address, Weeks says. Then make a three-quarter backswing so that you don't transfer too much weight to your trail leg. "To practice it, draw a line perpendicular to the target and make three or four practice swings where your divot is past the line. Then put a ball on the line and replicate the same feel," says Weeks.