The Loop
How He Hit That: Peter Malnati's cold-blooded pitch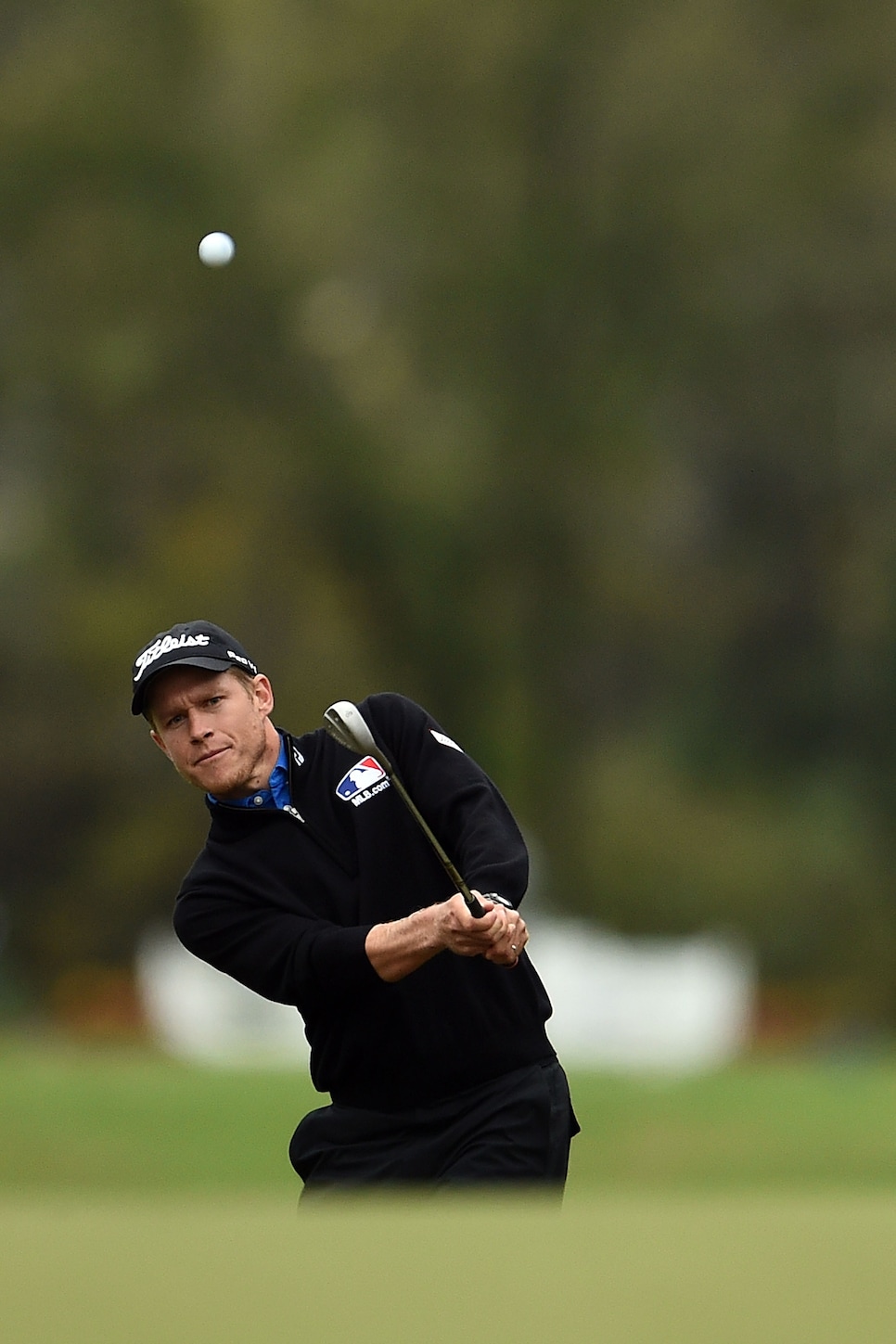 By now, if a young guy doesn't close the deal, it will seem like something is wrong.
This time, it was 28-year-old Peter Malnati earning his first PGA Tour victory, at the Sanderson Farms Classic. He did it with an otherworldly display of short game and putting, shooting rounds of 69-66-68-67 to beat David Toms and William McGirt by a shot in the event played in Jackson, Miss., opposite the World Golf Championship-HSBC Champions.
Malnati's pitch shot on the 15th Sunday was indicative of his weekend. Faced with a tricky, wet lie, he calmly knocked it to three feet and made one of his seven birdies of the day.
"That shot was really impressive for three reasons," says top South Carolina teacher Krista Dunton. "He hit it under pressure when it mattered most, he picked the simple shot that would hold up under that pressure, and he utilized the bounce and loft of the club to make the ball stop by the hole."
Even before considering the technique Malnati used on the pitch, Dunton says amateurs should copy what he did before he addressed the ball. "He rehearsed the exact swing he was going to use for the exact shot he wanted to play," says Dunton, who is based at Berkeley Hall Club in Hilton Head. "Too many average players make a generic practice swing and then stand over the ball for a long time with some indecision, leaving plenty of time for doubt to creep in."
It also helps to have ideal technique. "I call this shot pocket to pocket -- where the hands go from near the right front pocket in the the backswing around the body and to the front left pocket in the forward swing," Dunton says. "The left arm softens through the ball and the right hand is facing skyward, which lets the club's loft and bounce work through impact. When you try it, make sure you start with the handle of the club aimed at the center of your body, not pushed forward."