How He Hit That: Kaymer's waste area approach on Day 3 of the U.S. Open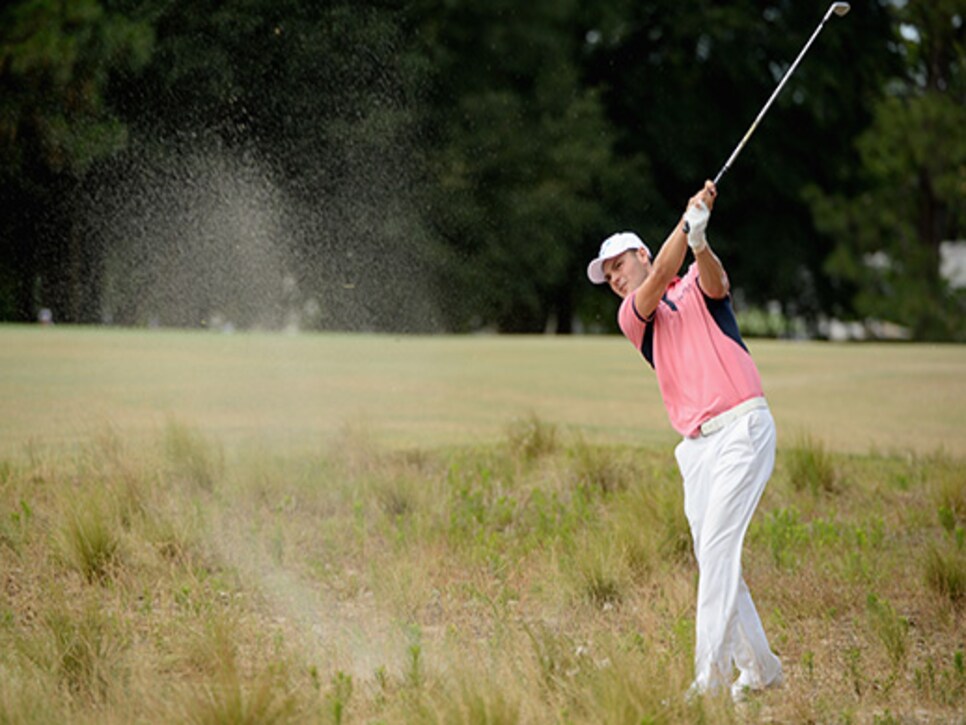 "The key to success out of those waste areas is the same as it is from a fairway bunker," says ESPN Swing Coach Jerome Andrews. "He kept his legs very quiet and his center in line with the ball, and made an arms-only swing. You can see in the slow-motion replay how he made just perfect contact with the ball first, and then the dirt. It was a terrific shot."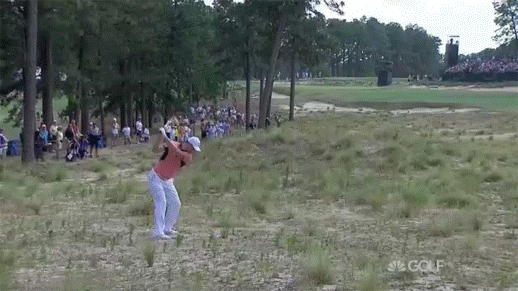 Kaymer's 7-iron carried just shy of 200 yards on the shot thanks to a flier lie, baked out conditions and world-class talent. When you try it home, take a club or two more than you would normally from the yardage and choke up on the handle. "That will give you enough distance without promotion an out-of-control swing," says Andrews, the Director of Instruction at Spring Creek Golf Club outside Charlottesville, Va. "You want your feet to be stable in the sand, which you can't do if you're swinging out of your shoes."