The Loop
How He Hit That: Kaymer's U.S. Open-winning fringe putts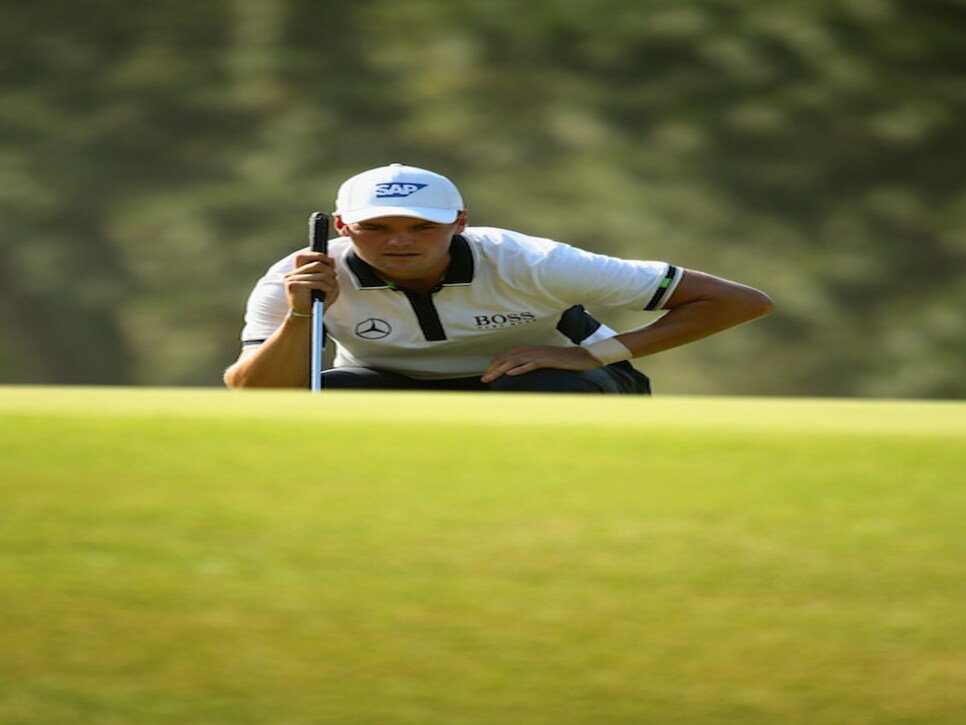 So it made sense for Kaymer to rely most heavily on that club for virtually any shot around the green when he had an open path to the hole -- and even on a some he didn't. On the 16th hole Sunday, Kaymer was in a collection area right of the green and had a bunker between him and the hole. Instead of pitching over the bunker, he putted to the right of it and left himself a 20-footer for par. "Putting, the worst he's going to make there is bogey," says Top 50 teacher and noted tour putting instructor Kevin Weeks. "If he plays that pitch shot over the bunker, a great shot leaves him 10 or 12 feet away. If he hits it in the bunker, all of a sudden he's looking at double or triple."
Kaymer routinely picked putting over chipping all week -- and good technique made it an easy decision. "The key to putting from off the green is to leave more of your weight on your front side so you have a steeper angle to the ball and you don't hit behind it," says Weeks, the Director of Instruction at Cog Hill Golf and Country Club in Lemont, Ill. "Then it's a matter of matching the speed and length of your stroke to the shot you need. I'll bet Kaymer spent hours practicing those shots on different holes at Pinehurst early in the week to get the feel for what he needed to do."
Players such as Justin Rose picked a hybrid or fairway wood to hit some fringe putts at Pinehurst, but Weeks doesn't like that play as much -- for tour players or average amateurs. "I'd rather see you use your putter, stay in your posture and concentrate on making solid contact in the middle of the face," Weeks says. "If you do that, it's an easy shot, and you're doing it with a club that feels familiar. You don't need the loft from those other clubs."