The Loop
How He Hit That: Kaymer's laser drives on Day 2 of the U.S. Open
Martin Kaymer is laying a beatdown for the ages, and his gaudy 25-for-28 fairways hit stat is part of the reason why. As good as the accuracy number is, it doesn't even tell the complete story. Kaymer has not only hit fairways, he's done it primarily with driver, averaging 301 yards off the tee. He has found the ideal lanes within most fairways to leave himself makable birdie chances, and he's coverting thanks to a hot putter.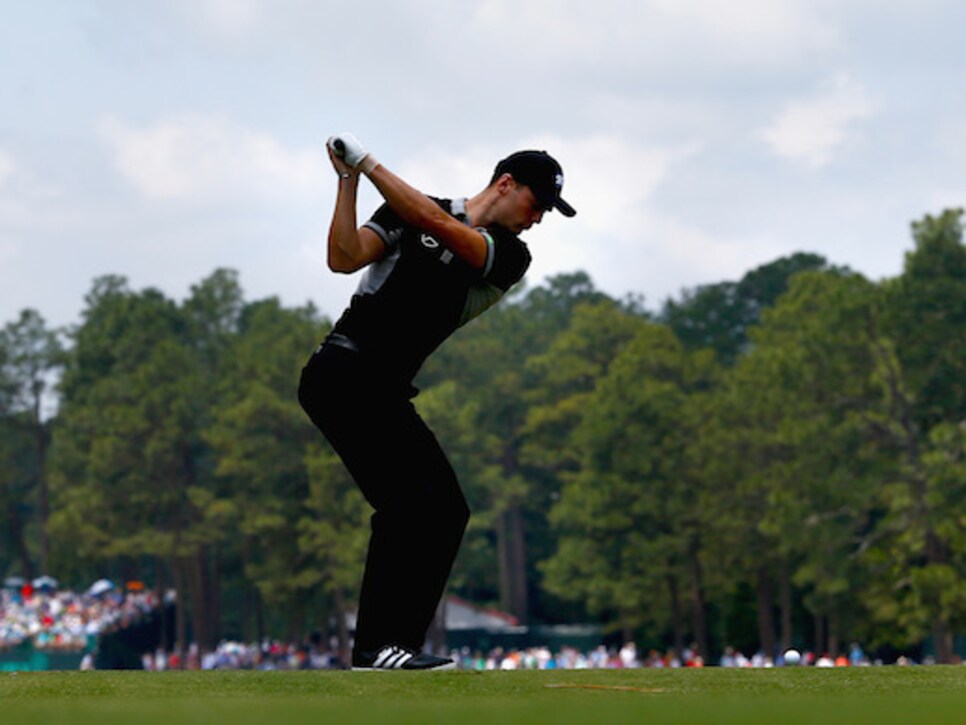 "When you watch him over these two days, and for most of the Players Championship as well, he's been so consistent with his driver motion," says ESPN Swing Coach Jerome Andrews. "The club and arms start back, but his belt buckle and shirt buttons stay pointed at the ball and his feet, knees and hips remain quiet. When the club, arms and body are synchronized this way, you have a lot of control over your ball, and if you do miss, the shot doesn't go too far off line."
That kind of control and distance off the tee breeds confidence, and Kaymer has turned it into 11 birdies against a lone bogey, and the 36-hole U.S. Open scoring record.
"He unwinds into the ball with the same great synchronization, which gives him the freedom to really explode through the ball," says Andrews, who is the Director of Instruction at the Spring Creek Golf Club outside Charlottesville, Va. "You can tell all the left-to-right holes there really suit his eye, and he's enjoying going after those tee shots with that controlled aggression. It's an impressive display."