It must have been a challenge for Jordan Spieth to assess his 2015 season -- two majors, world No. 1, FedEx Cup title -- and come up with a new set of goals for 2016.
But he did, saying he wanted to get better with his irons from 125 yards in.
Spieth destroyed Kapalua, winning the season-opening Hyundai Tournament of Champions by eight shots over Patrick Reed. Spieth made 28 birdies, two eagles and just two bogeys over the four days on his way to 30-under, repeatedly sticking his short irons close to the hole for easy conversions. His average approach from 100 to 125 yards out was 12 feet from the hole, and his average leave from 50-75 was five feet. For the 2016 season, those numbers were 18 feet, nine inches and 18 feet, six inches, respectively.
The difference in Spieth's wedge swing is subtle but noticeable, says Golf Digest Best Young Teacher Shaun Webb.
"When Jordan makes a stock swing with a longer club, you can see the toe of the club pointing at the sky when the handle gets up to shoulder height in the follow-through," says Webb, who is based at the David Toms 265 Golf Academy in Shreveport, La. "With a wedge, he's doing something different. At that same point, the face of the club is pointing at the sky."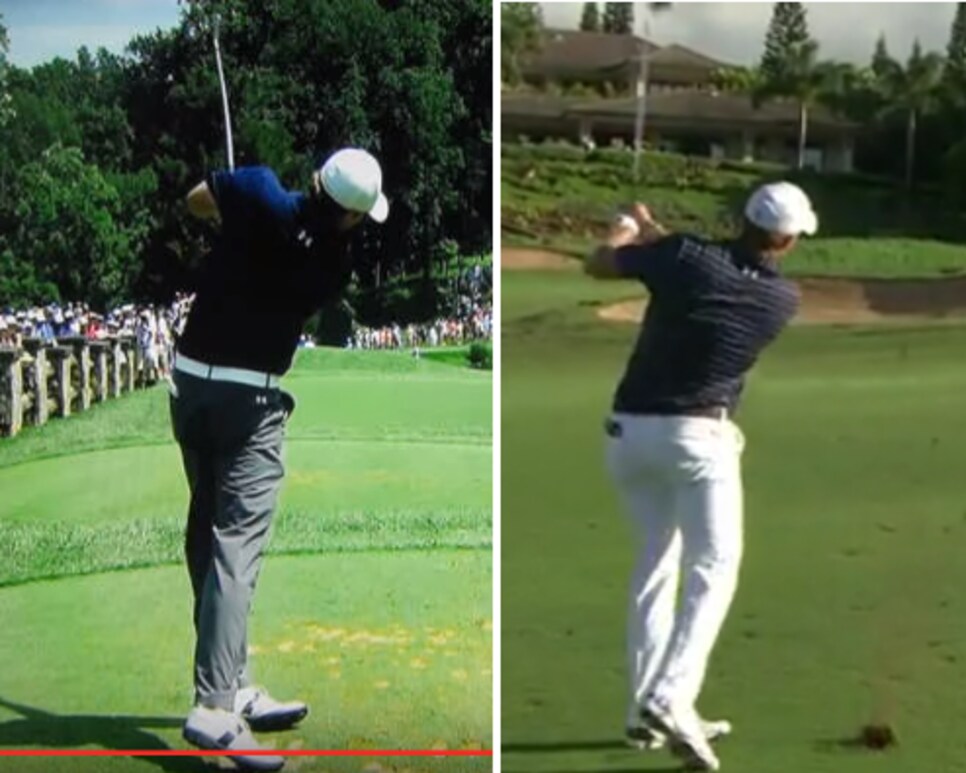 Thanks to cutting-edge new force-measuring software, Jacobs 3D, Webb isn't guessing, either.
"Now we can see that tour players really do do something different on shorter shots like this," says Webb. "It's a 'reverse twist' -- not so much holding the face open, but preventing it from closing through impact. It changes the way the club moves through the turf -- preserving the loft on the face and providing a lot more directional control."
Of course, "more directional control" is relative when you're talking about a guy who won five tournaments and finished in the top 10 15 times in 25 starts last year.