The Loop
How He Hit That: Jordan Spieth's Short Game Conviction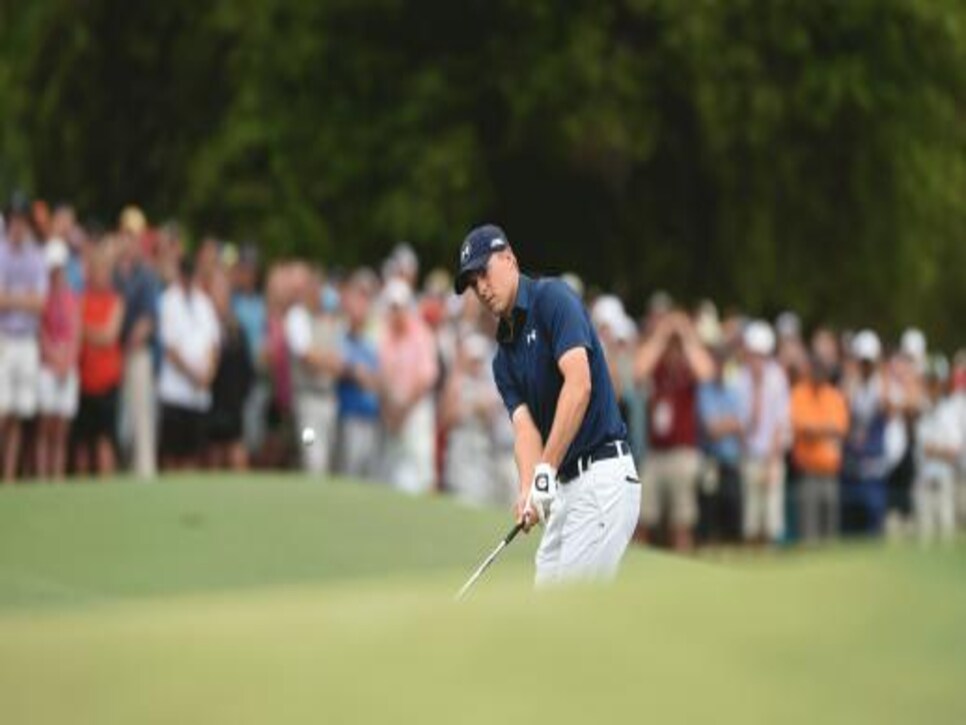 For virtually every minute of Jordan Spieth's four-day championship romp at Augusta National, he looked vasty more mature than his 21 years.
But nowhere might that have been more true than around the green, where Spieth's confident, nerveless chipping and pitching saved him the few times he missed in inconvenient places.
On his last hole Saturday, Spieth hit his approach shot over the green and had a tricky downhill pitch over a bunker and across a tier. He clipped it perfectly and left himself a miraculous 10-footer, which he made to preserve his four-shot cushion over Justin Rose and right himself after a double on 17.
"If you watch Jordan's pre-shot routine on short game shots, it doesn't look much different than any other tour player's, but where he excels is committing to the shot he wants to hit," says top short game teacher Brandon Stooksbury. "He makes a few practice swings, sets the club down and pulls the trigger. He doesn't give himself even a second of time to let doubt enter his mind or the motion."
Indecision and doubt are especially harmful in short game because the size and speed of the shot give the player plenty of time to override the motion in an effort to "control" the shot. "If you don't feel comfortable with the shot, the most likely scenario is that you're going to get your hands too active or you're going to decelerate through the ball," says Stooksbury, who is based at Idle Hour Golf & Country Club in Macon, Georgia. "That rarely works in the player's favor. Next time you play, take a page from Spieth's book and commit to picking the shot you want to hit, seeing it in your mind and hitting it without worrying where it might end up."