The Loop
How He Hit That: J.B. Holmes' clutch up-and-down
J.B. Holmes had just the kind of putt you're supposed to miss under the gun. A mediocre chip on the 230-yard, par-3 17th left him a 10-footer with about a foot of break to try to save par. Holmes had a two-shot lead over Martin Flores and Jim Furyk, and Flores was in good position pin high and just off the green.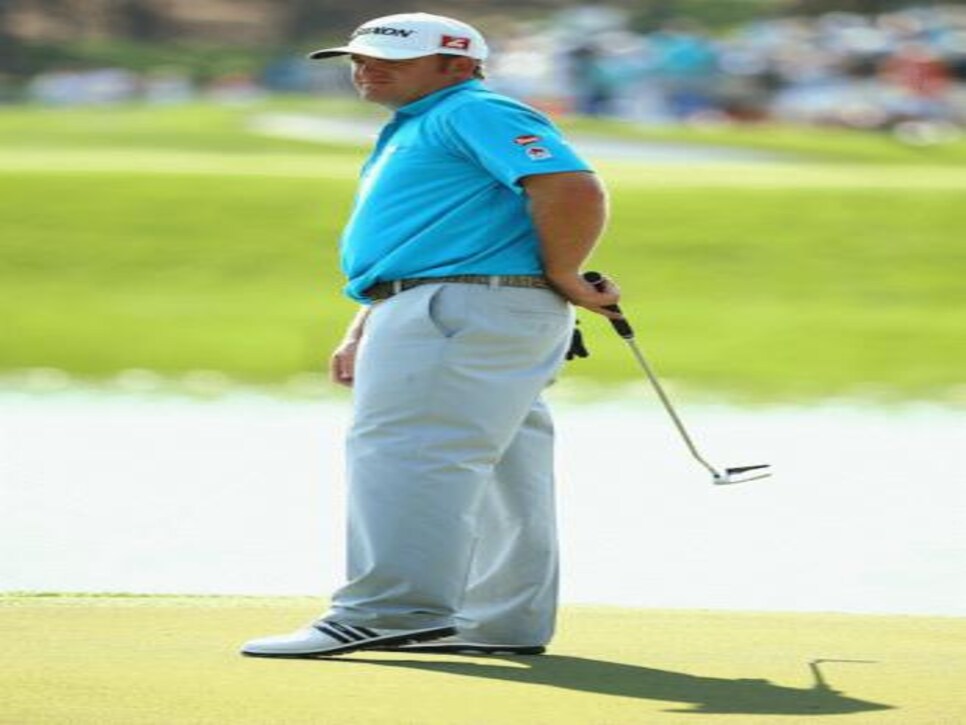 After reading it carefully, Holmes stepped into his stance, took a quick look at the hole and rolled the ball into the center of the cup, preserving his two-shot cushion and providing some breathing room for the challenging tee shot on 18. There, he two-putted from 50 feet away (and across a big tier) to make bogey and win by a shot over Furyk. It was Holmes' first win since Phoenix in 2008, and since brain surgery in 2011 to correct structural problems inside his skull. He was playing the Wells Fargo the first week after earning enough to preserve PGA Tour status after a major medical extension from the surgery.
"I couldn't be more tickled for him," says short-game guru and top-50 teacher Dave Stockton, who helped Holmes re-tool his pre-putt routine in 2010. "J.B. looked fantastic. He might have taken a shade more time in between shots down the stretch, but that didn't impact what he did when he was actually playing his shots. When he got over the ball, you didn't see any hesitation. He saw his line and let it go. He actually had the ball rolling so quick that he caught me off guard a few times. You could tell he was getting his reads, trusting it and pulling the trigger."
Holmes' previous issue with the putter was one common to many players at every level. "When you're over the shot and you hesitate, you bring doubt into your mind," Stockton says. "You start second-guessing what you're doing, and you're giving more time for the pressure of the situation to get to you. Once you've picked the shot you're going to hit, you want to see it and get in there and do it."
Holmes led the field in driving distance, at 333 yards, and was fourth in the strokes gained/ putting stat, which measures a player's putting performance against the rest of the field. "This takes so much pressure off him," Stockton says. "It opens up the majors, and it gives Tom Watson another guy to think about for the Ryder Cup. Great, great win."