The Loop
How He Hit That: Jason Dufner's partner-pleasing precision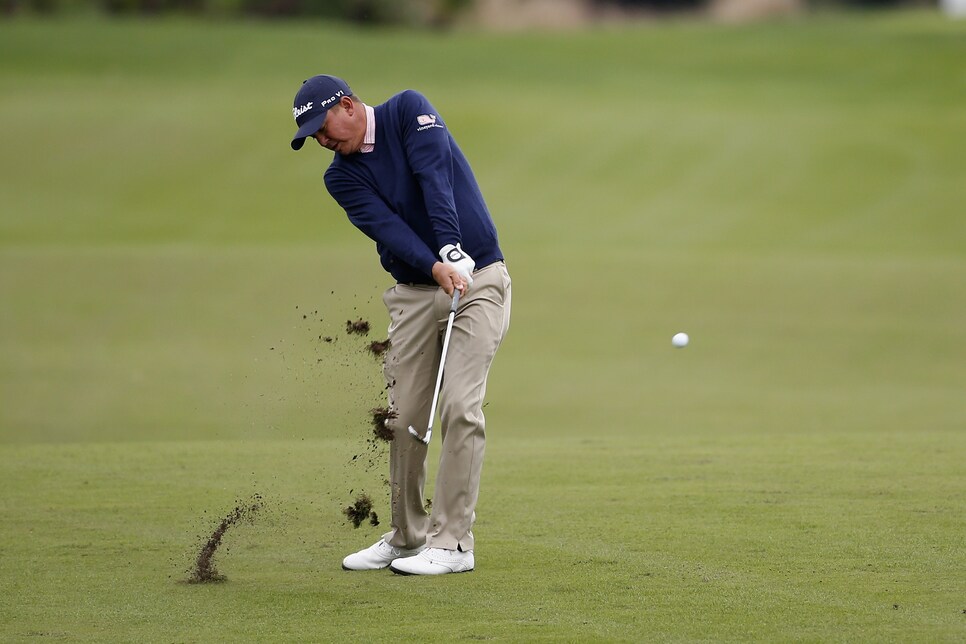 Turns out PGA Tour players pick their partners for the Franklin Templeton Shootout team event the same way you do when you try to win one of your club events.
Or at least, the way you should pick your partner.
Straight-hitting, green-finding Jason Dufner paired with putting machine Brandt Snedeker to win the Franklin Templeton Shootout by two shots over Harris English and Matt Kuchar. Dufner and Snedeker shot a best-ball 61 on Sunday to go with an impressive 64 in modified alternate shot on Saturday.
Dufner's iron swing is a great one for anybody to copy because it relies on good mechanics and sound clubface control, not off-the-charts athleticism.
"Jason understands the basic idea of the swing, which is that it's a circle," says top Alabama teacher Tony Ruggiero, who is based at the Country Club of Mobile. "A lot of amateurs try to swing the club down the target line or out to right field, and their ballstriking really suffers."
Instead, feel like the handle is going around your body low and to the left, says Ruggiero.
"Jason is very 'quiet' through the ball. He's not rotating the clubface much, and he isn't lunging all over with his body. It's a wonderfully controlled move, which gives him a lot of control over his direction."