The Loop
How He Hit That: Hunter Mahan's precise iron shots
Watch Hunter Mahan stripe ball after ball in a majestic, dead-straight parabola and it's difficult to imagine that before Sunday he hadn't won in more than two years.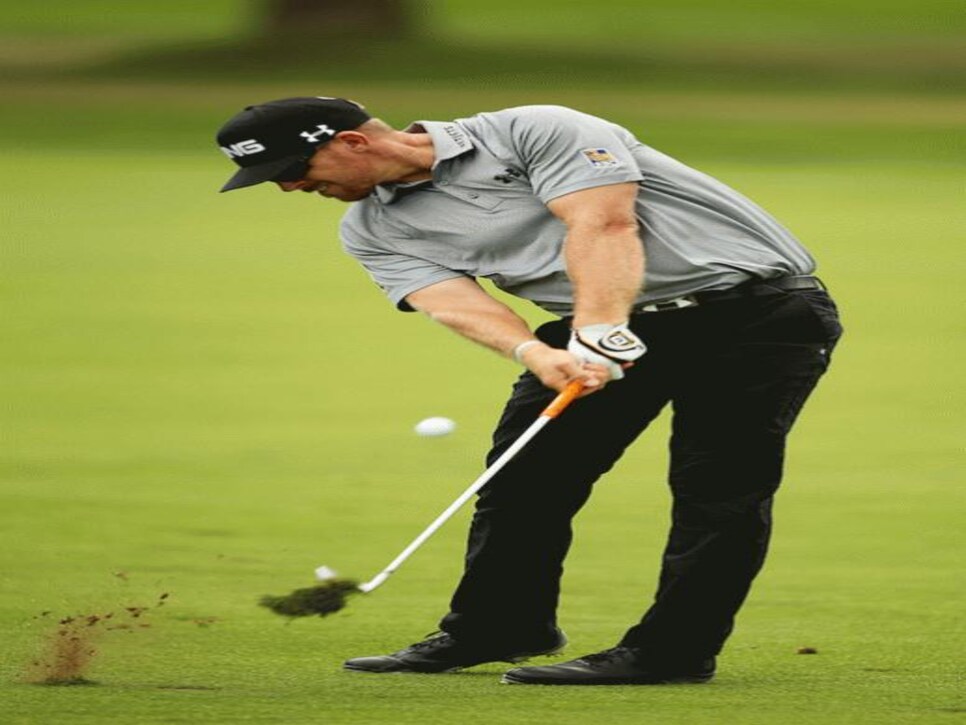 The struggles with a cranky putter and a so-so short game were a distant memory at the Barclays, where Mahan shot a final-round 65 to win the first event of the FedEx Cup Playoffs by two shots over Stuart Appleby, Cameron Tringale and Jason Day. Mahan was aesthetically and statistically superb with his irons, leading the field in greens hit at just over 80 percent. He made five birdies in seven holes on the back nine, and two of them were from less than five feet.
"It's amazing to watch Hunter hit balls," says Top 50 Teacher Kevin Weeks, who is based at Cog Hill Golf and Country Club in Lemont, Ill. "His swing is so simple, and he hits it so straight, with just a hint of a draw at the end. He draws it the right way, too, with an open club face and path that's slightly out to the right. He never flips the clubhead over, and he's never in any danger of overhooking it."
Mahan's precision starts from a balanced setup, and he never manipulates the club in a way that would force him to make a compensation on the downswing. "The club goes back perfectly, and he doesn't really use his hands," says Weeks. "The club gets very deep behind him, and from there he moves to his left side, and once he gets his left shoulder on top of his left hip, he rotates his hips to bring the club through. Most average players don't turn and just wave at the ball with their arms, or they just turn the upper body and cut across it from over the top."