The Loop
How He Hit That: Clutch fringe putt from Fabian Gomez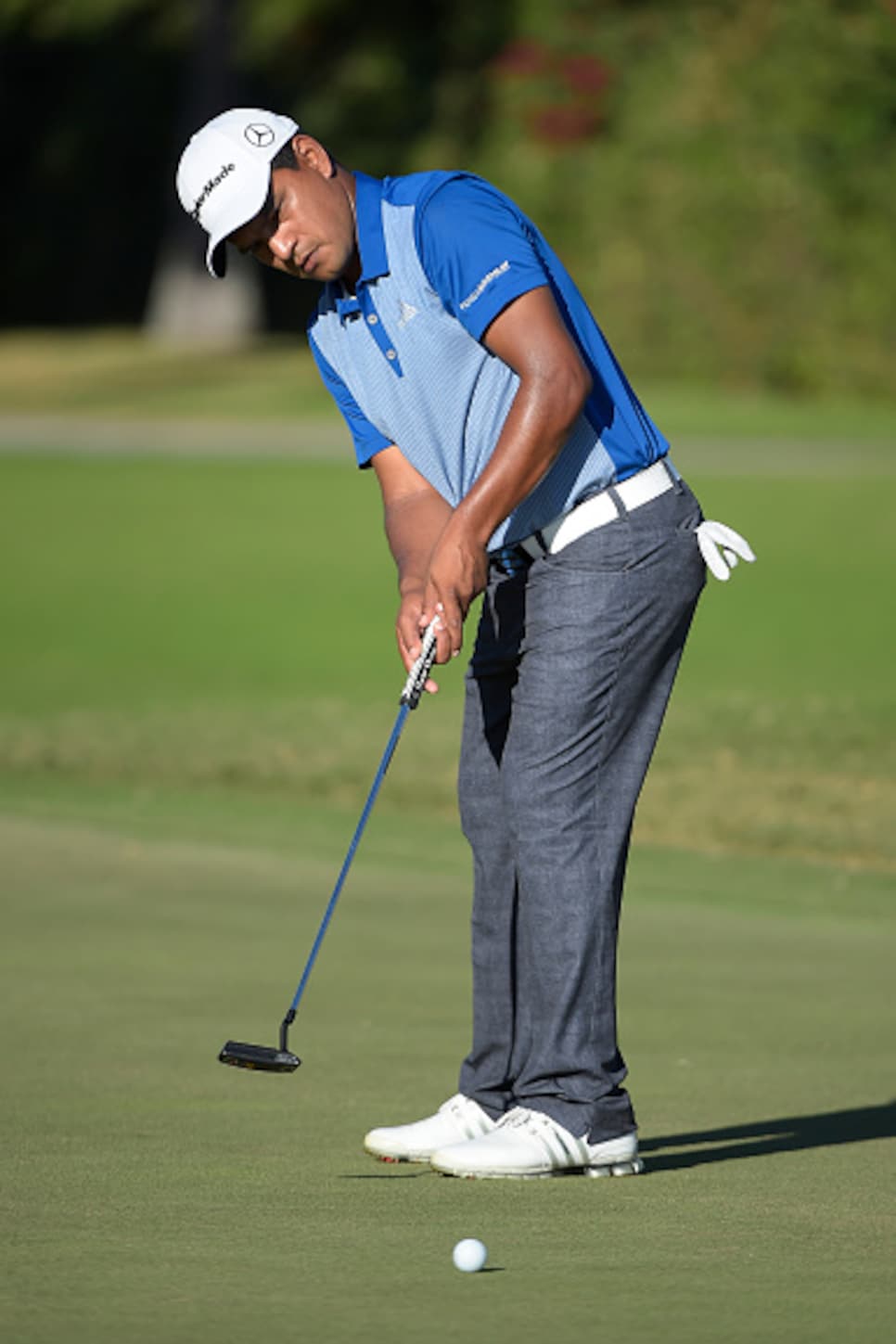 If you're shooting 62 on Sunday to win a PGA Tour event, you're making stuff from everywhere.
Fabian Gomez was, including a 22-footer from the fringe on the 18th hole to get into an eventual playoff with Brandt Snedeker at the Sony Open in Hawaii. The 37-year-old Argentinian birdied the 18th hole again on the second playoff hole to win his second PGA Tour title (after last season's FedEx St. Jude Classic).
Gomez strung together seven birdies in a row from holes 6-12, then birdied 17 and 18 to offset bogies on 13 and 14 for his 10-birdie 62 on the par-70 layout. In all, he made 17 birdies on the weekend to nose ahead of Snedeker, who shot nothing worse than 66 in four rounds on defenseless Waialae Country Club, which played fast, true and calm.
Gomez' fringe putt is a useful tool for any player looking to get it closer from around the green, says 50 Best Teacher Kevin Weeks.
"If you're just off the green and have a good lie in the fringe, you're almost always going to want to putt it," says Weeks. "The only time you wouldn't would be if you had a big shelf you wanted to carry, or the grass wasn't great right in front of your ball."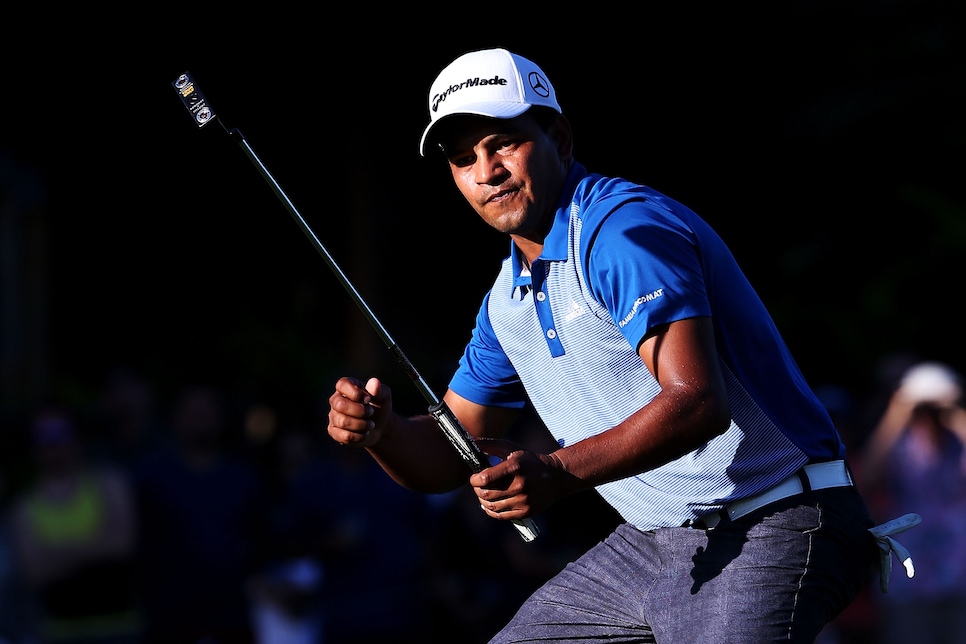 The most common mistakes on fringe putts are to make a too-large arm swing and decelerate into the ball, or to skip reading the complete line of the shot like any other putt.
"You want to make a putting stroke, but a slightly bigger one one than you would from regular grass," says Weeks, who is based at Cog Hill Golf and Country Club in Lemont, Ill. "Keep your weight favoring your lead leg, make a nice, full swing, stay in your posture and concentrate on making solid contact with the center of the head. You don't have to pop it out of the fringe, or add something at impact to get it through the longer grass. Make your read just as if the ball was sitting on the green, and make a slightly more powerful stroke to account for the fringe."
It's also a great shot to work on on the practice green before a round -- something most players don't usually do, says Weeks.
"Plus, if you're nervous at all, you're going to have more luck getting it close with a putter than trying to hit a little chip shot," he says.