The Loop
How He Hit That: Charl Schwartzel's power generator
When Charl Schwartzel won the 2011 Masters, not many folks knew who the sweet-swinging South African was. Finishing with four birdies in a row to win a green jacket will get people to sit up and take notice.
Since then, Schwartzel has won four times around the world, but hadn't been back on the PGA Tour radar. That changed Sunday, when Schwartzel shot a final-round 67 to run down Bill Hass and win the Valspar Championship in a playoff.
How does a 5-foot-11, 160-pound person hit 340-yard tee shots? By getting everything out of his body -- a mechanical feature any player can incorporate to get more length and height on every shot.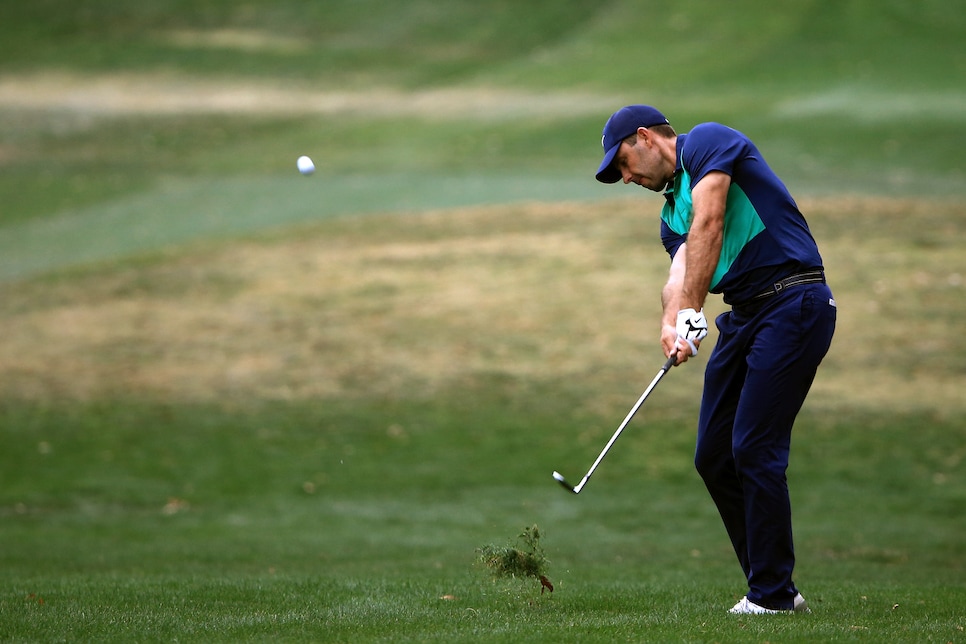 "A lot of players have heard that the arms should stay passive during the swing," says top New York teacher Michael Jacobs, who runs the X Golf School at Rock Hill Golf & Country Club in Manorville. "But when you do that, you're robbing yourself of both power and accuracy."
Schwartzel supercharges his swing by using his left arm as a lever -- something anybody can do. "You want to get some elevation in the left arm during the backswing," says Jacobs. "What does that mean? Base it on an easy checkpoint. You want your left arm to move up, along your chest, in the backswing until your left elbow is as close to the height of your right shoulder as you can get it. It's okay if your arms soften to make that happen.
"Once you're in that position, move into your downswing while feeling your left elbow stay up there for a fraction of a beat. You'll be setting yourself up for an ideal downswing sequence -- which produces those high, long shots players like Schwartzel hit."