The Loop
How He Hit That: Branden Grace's breakthrough swing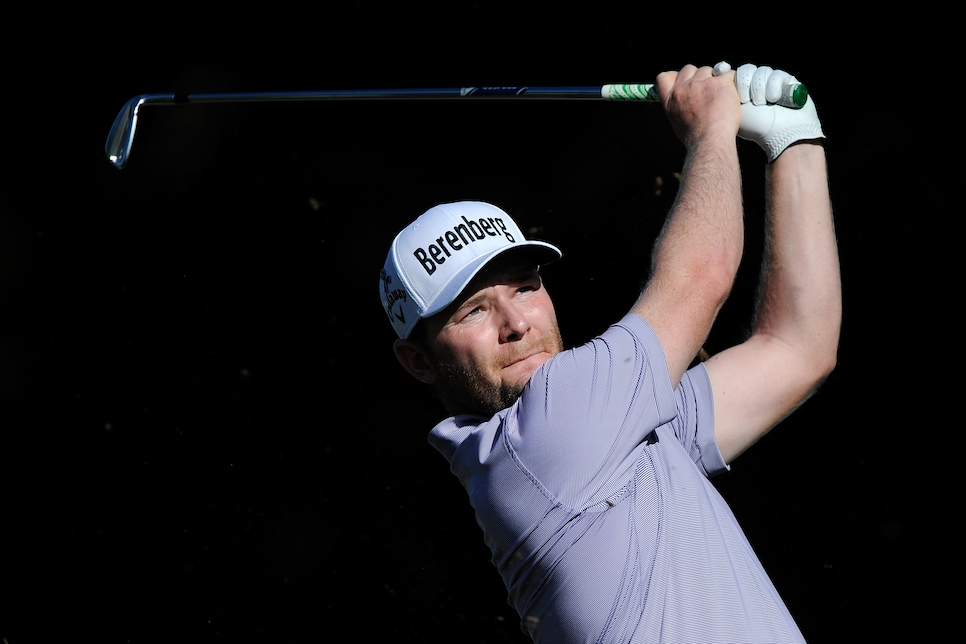 The first time most casual golf viewers saw Branden Grace, he was leading the U.S. Open at Chambers Bay last year -- before almost immediately hitting his tee shot on the 16th hole way right and out of bounds.
But the talented South African had the game to get that stage, and proved it at Hilton Head, shooting a final-round 66 to catch Luke Donald and earn his first PGA Tour title.
Grace's swing isn't as classically beautiful as those of countrymen Ernie Els and Louis Oosthuizen, but it is identical in one important respect when it comes to the downswing, says top New York teacher Michael Jacobs.
"It's easy to get distracted by some of the differences in how PGA Tour players move their bodies, and how different they are physically," says Jacobs, who is based at Rock Hill Golf & Country Club in Manorville. "But they do the major things the same way. That's why they're playing on television."
When Grace (or Els and Ooshuizen) swing down, an imaginary line drawn through the center of his body stays straight up and down, Jacobs says. "A lot of players either tilt that line back, away from the target, or they angle it forward," he says. "You could get caught up in trying to copy Branden's impact position -- which happens in 4/10,000ths of a second, or some other physical position he gets into, but the most useful thing to do is find the general trend that all good players have and go for that. This 'virtual spine' angle is one of the best general trends to pick."