The Loop
How He Hit That: Adam Scott's return to short putting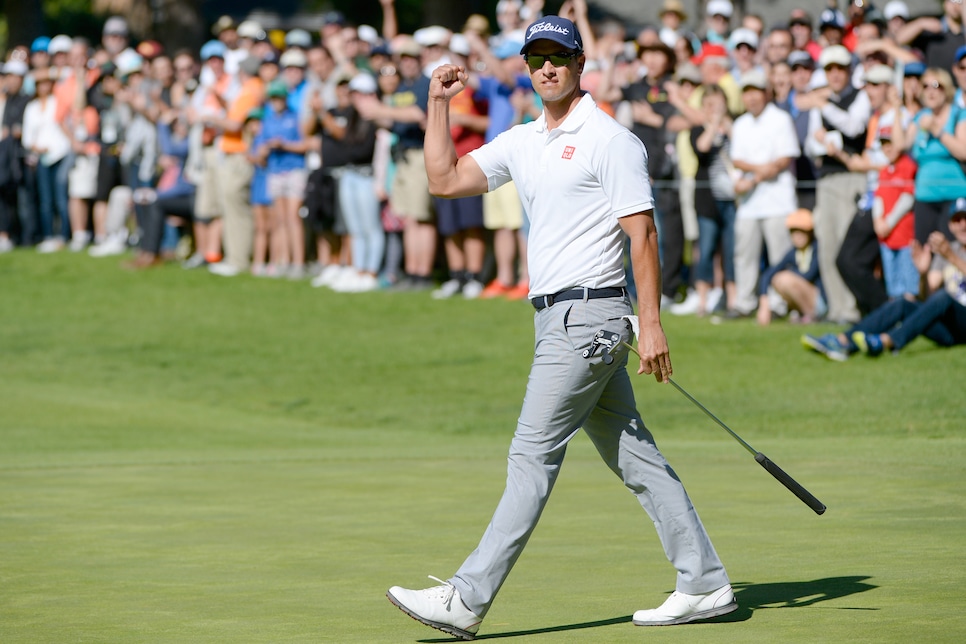 Nobody has ever disputed that Adam Scott looks pretty when he swings a golf club. The issue has always been what the 2013 Masters champion has done with a putter in his hand.
Scott won his major anchoring a long putter to his chest, and it remained to be seen what he would do this year now that anchoring is banned.
Consider that question answered.
Using a standard putter and an alternative claw grip, Scott recorded an even-par 70 to hold off Sergio Garcia and win the Honda Classic by a shot. And he did it with his putter, making a big birdie putt on the first hole to set the tone. It was his first win since 2014, and first win with a short putter since 2010.
The early-season success with the short putter has to build loads of confidence for the Australian, who has always had one of the best long games on Tour.
"One of the main reasons anchoring helps with yippy strokes is that it gets the hands separated," says top Michigan teacher Jason Guss, who has his academy at Hawk Hollow in Bath Township. "What Adam did is use his same grip from when he anchored it, with the claw, and applied it to the short putter. By keeping his head and his sternum steady, he was able to produce the same release pattern with the short putter as he did with the long one. And after some good weeks to start the season, now his confidence is just soaring, and that just reinforces everything."
If you're making your own transition to a standard putter, Guss says changing your focus away from the putter head itself will make a huge difference.
"Think about where your eyes are over the ball, keeping you head steady, or where on the ball you want to make contact," says Guss. "When you free yourself from thinking about the stroke, you're going to have a much better chance of just letting the putter swing. Plus, if you've been using a long putter a long time, you might find that you've forgotten a lot of the bad things you used to do with the short putter that made you switch. It's like you found a reset button."