The Loop
How He Hit That: Adam Scott's bunker shank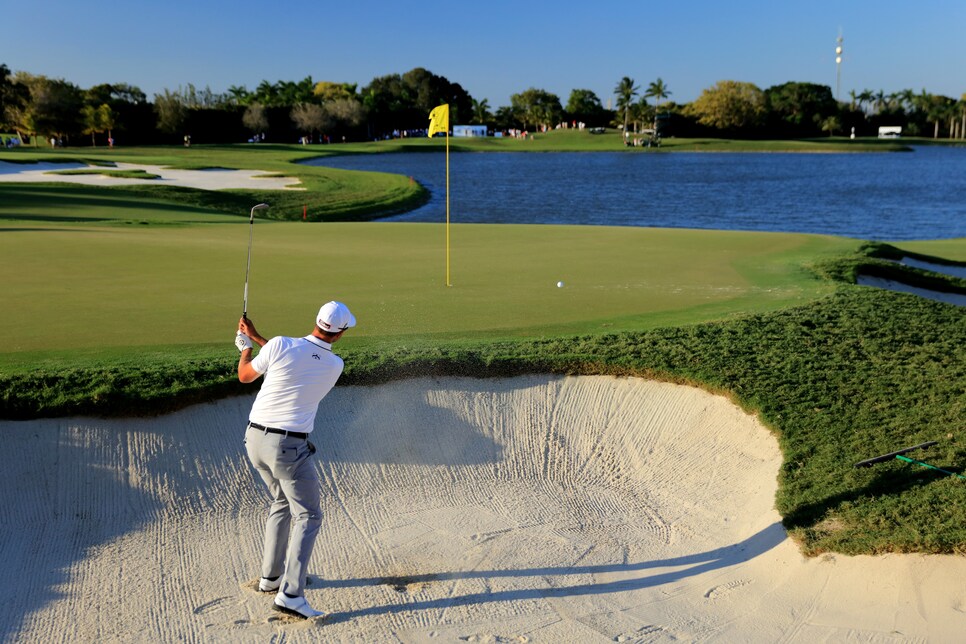 Adam Scott hit plenty of gorgeous shots on his way to winning the WGC-Cadillac Championship -- but he also made two double-bogies and shanked a bunker shot on his way to that Sunday 69.
The doubles were garden variety water balls, but the shank on the drivable 16th caused audible gasps from anybody who watched the telecast -- or saw it on social media.
Scott made no excuses, calling it a straight up shank from a perfect greenside lie: "I wish I could tell you I had a bad lie or it was a hard shot. It wasn't any of it. It was just a complete error."
Top Maryland teacher Bernie Najar says Scott's mistake is a familiar one for amateur players faced with a bunker shot under pressure.
"When you're feeling pressure and have a shot that might be intimidating for you, it's sometimes hard to keep the clubhead moving through impact," says Najar, who teaches at Caves Valley Golf Club in Owings Mills. "The tendency is to pull with the hands, dig the club down into the sand and stop short. That will make you blade it, hit it fat, or even shank it like Adam did."
To get a better result, go through a pre-shot routine that emphasizes rehearsing the full follow-through you want for this shot.
"Think about how the club is going to stay low and glide through the sand, and go all the way up into the balanced finish, where you want your ending to be," says Najar. "Let your arms and legs feel softer at address and through the swing, and return the shaft lower to the ground, with your hands tracking inward. If you lose your posture or let your hands extend, you're going to hit the ball with the hosel."