The Loop
How hard is Oakmont? A former club champ gives his U.S. Open scouting report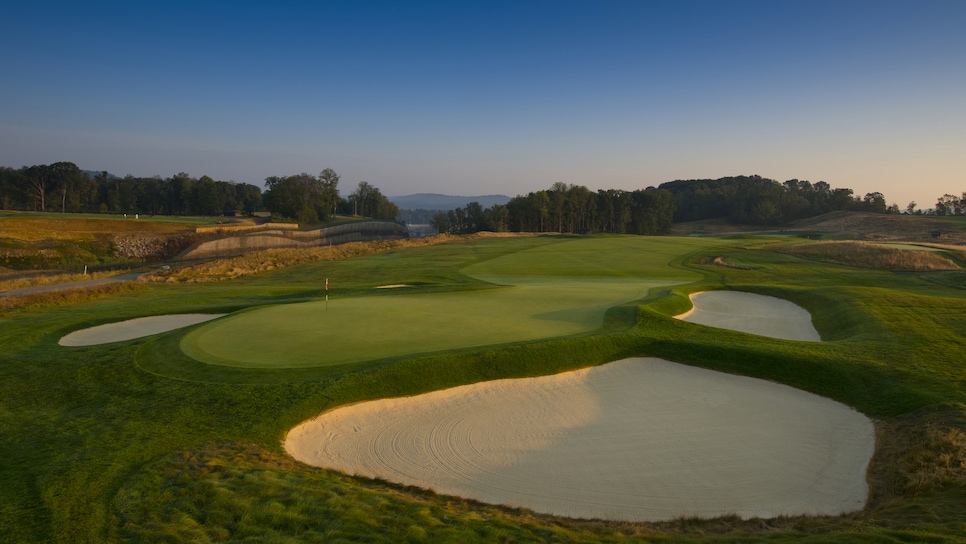 The Tour caddies heading to Oakmont with their employers for the U.S. Open will have the most up-to-date yardage books and scouting information possible.
But they won't have the local knowledge accumulated by Spencer Mellon.
The 24-year-old mini-tour player grew up in Oakmont and learned to play on the toughest set of greens in North America. He won the junior club championship in back-to-back years, then claimed the men's championship in 2014 -- right after finishing his college playing career at the University of Cincinnati.
He says the challenge Open participants will face is especially stern from the tips -- where all of Henry Fownes' obstacles will come into play. "The 'everyday' tees are about 6,500 yards, and you can carry a lot of the trouble from there," says Mellon, who plays on the West Florida Golf Tour. "Go all the way back and the course is at least seven shots harder. It requires so much more precision off the tee. The club championship is always played from all the way back, and you're grinding on every shot."
Mellon pegs Nos. 3, 7 and 8 as the sternest tests the Open contestants will face. No. 3 features the famous Church Pews bunker and a canted fairway that shoots balls into the rough. The green is tilted away from the fairway, making an approach from the rough almost impossible. "The 7th hole takes about 240 just to get to the fairway, to a narrow target that looks even narrower. That's a scary shot. And the 8th hole plays 300 yards as a par-3."
Oakmont is known for the speed and undulation of its greens -- "The rumor is that they slow them down for the Open," Mellon says -- but the skill set the next champion needs comes from the tee. "The player who wins is going to realize that position is way more important than distance," says Mellon, who didn't make it through qualifying to get the ultimate home game. "You hit 2-iron, 3-wood, 3-iron, whatever it takes to get in position to hit the green." If you do manage to hit hit it close, a kick in birdie isn't any sure thing, either. "You're reading 15-footers to break five feet," says Mellon. "There aren't many places you're going to see that. You better have your speed right."
Who does that favor? Mellon likes Jason Day. "You need to be able to hit high, soft shots, and he can hit his 5-iron higher than most players hit their 7, and he has that 2-iron he hits 300 yards off the tee," says Mellon. "I bet you see that club a lot."