The Loop
How Green is Golf, Liberal edition
It may be that liberals are slower readers, but, after some strident letters of protest, we've now received several supportive letters on John Barton's "How Green is Golf?" package. A couple of recent ones, the first from Ron Rubin of Atlanta: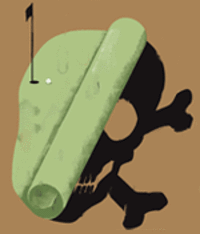 John Barton's article on Green Golf in the May 2008 issue was phenomenal. What a great piece of investigative journalism! A welcome change from the plethora of "how to" pieces. I learned one whole lot and will never be able to look at a course the same way again. Keep up the good work!
Dr. Karen Shragg of Bloomington, Minnesota, was also pleased with the piece:
I want to take a moment to congratulate John Barton and the publishers of Golf Digest for his well written, important and thorough article entitled, "How Green is Golf" in your May issue. As a long time naturalist and environmental advocate I shunned the game of golf until I was asked to help a nearby course get certified as a cooperative sanctuary through Audubon International. I am now a convert to the potential golf has to be a partner in the conservation movement. I have been a volunteer steward with Audubon International for five years now and have helped to certify and recertify over a dozen courses in Minnesota. I am impressed with the way that golf course superintendents and managers have put themselves and their courses through the often intense scrutiny of an environmental evaluation. Golf needs to become greener for the environment, for the survival of the game and it will bring in new environmentalist golfers who need not feel guilty for love of the game. I wholeheartedly agree that the environmental future of golf now lies in the gloved hands of the golfers themselves who I believe are ready to get on board with a new way of looking at greens from a greener perspective. I've even taken up the sport and after such a great article need to become a Golf Digest subscriber.