News
How fast are PGA Tour clubhead speeds? The answer has changed a LOT in the past decade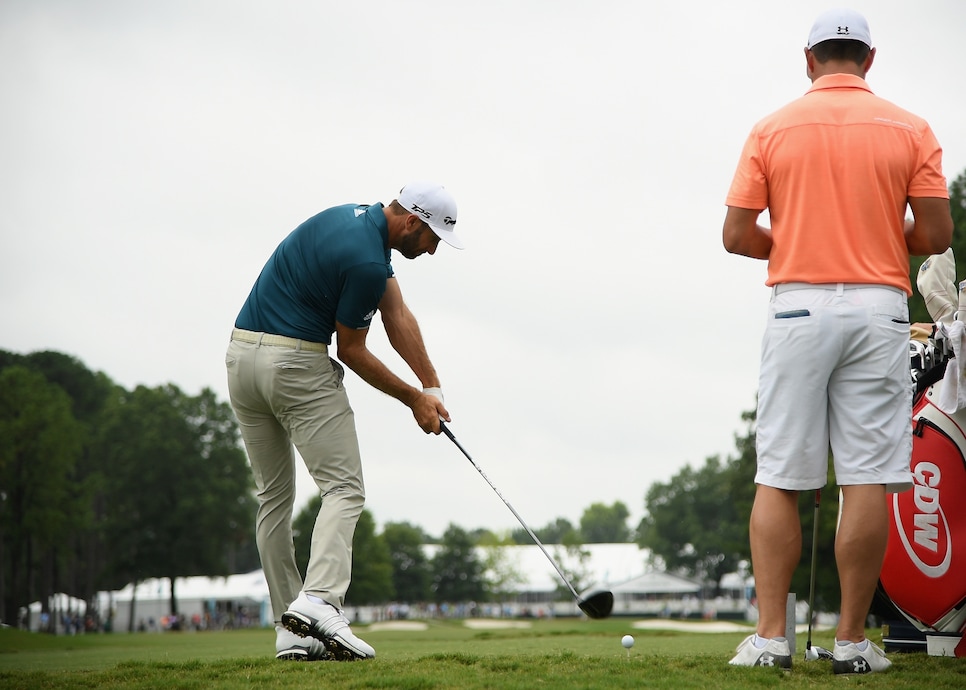 How fast are PGA Tour clubhead speeds? Obviously, this depends on which PGA Tour pros you're talking about. But it's also an answer that's changed a lot in the past decade.
This interesting graphic using official PGA Tour stats comes from fitness coach Ross Eves and shows how much swing speeds have increased on tour since 2007: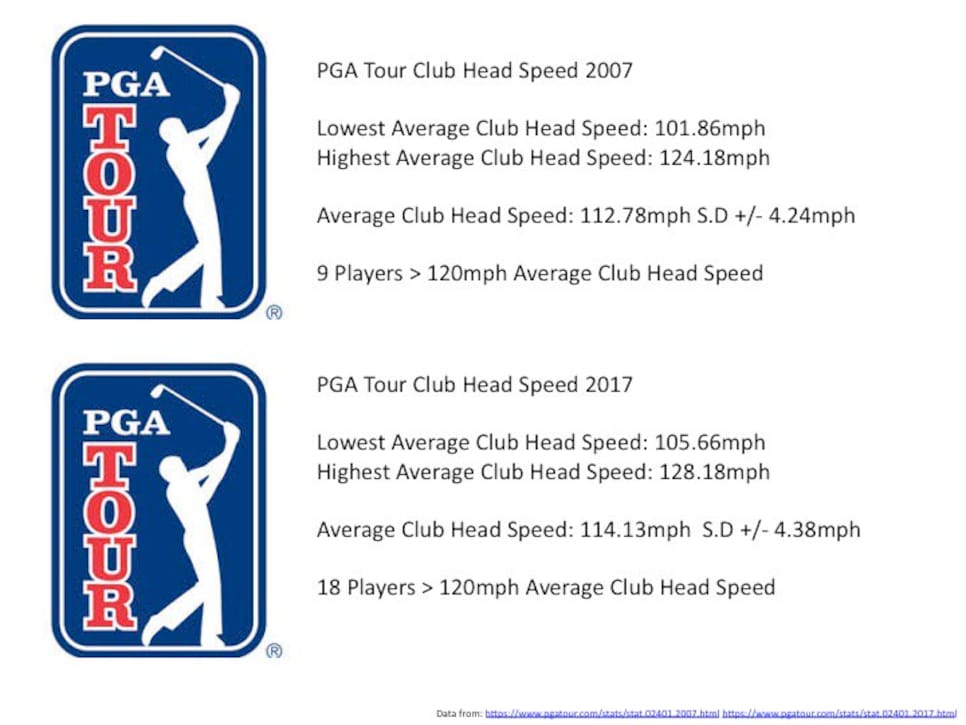 As you can see, last season's average clubhead speed of 114.13 mph is only up slightly from 112.78 mph in 2007. However, among the highest and lowest averages, there has been an increase of nearly 4 mph. And there are also more players swinging really hard today as evidenced by the number of tour pros with 120-mph-plus clubhead speeds doubling during this time period.
So why the increase in clubhead speeds? Eves argues it's due to improved athleticism and fitness on tour. But while that's certainly had an effect, there are also other factors, including technological advancements in golf equipment since 2007 (most notably, lighter shafts and overall clubs). It's those equipment improvements that would seem to be a bigger reason for why current PGA Tour Champions players like Bernhard Langer and Fred Couples are hitting the ball much farther than they did during their primes. Check out this graph we put together a couple months ago:

It should also be noted that much like with driving distance, clubhead speed stats also have a small sample size that can be greatly affected by what club players use off the tee of the hole that happens to be measured at that event. However, that hasn't changed in the past decade.
Back to the PGA Tour guys, here's a little more info on those with the fastest clubhead speeds -- because we know you all want to compare your swing speed from that club fitting session you had earlier this year. Ryan Brehm is the man with that ridiculous 128.18 mph average. Although, he might not lead that list for much longer. Recently turned pro Cameron Champ registered a 129.79 mph average in his debut last week at the OHL Classic at Mayakoba.
How about some bigger names from last season in this stat? Brooks Koepka (124.28) was fourth, Bubba Watson (121.46) was 13th, Dustin Johnson (121.17), somewhat surprisingly was only 14th, Rory McIlroy (120.03) was 18th, and Jason Day (119.47) was 22nd. And Jhonattan Vegas was sixth on the list, but he recorded the fastest clubhead speed of the year for a single swing at 134.33(!) mph.