The Loop
How are you supposed to hit golf's true breakfast ball?
TPC Sawgrass is best known in TV land for its island 17th green, but from a player's-eye view, the plentiful bunkers and waste areas dish out far more potential punishment.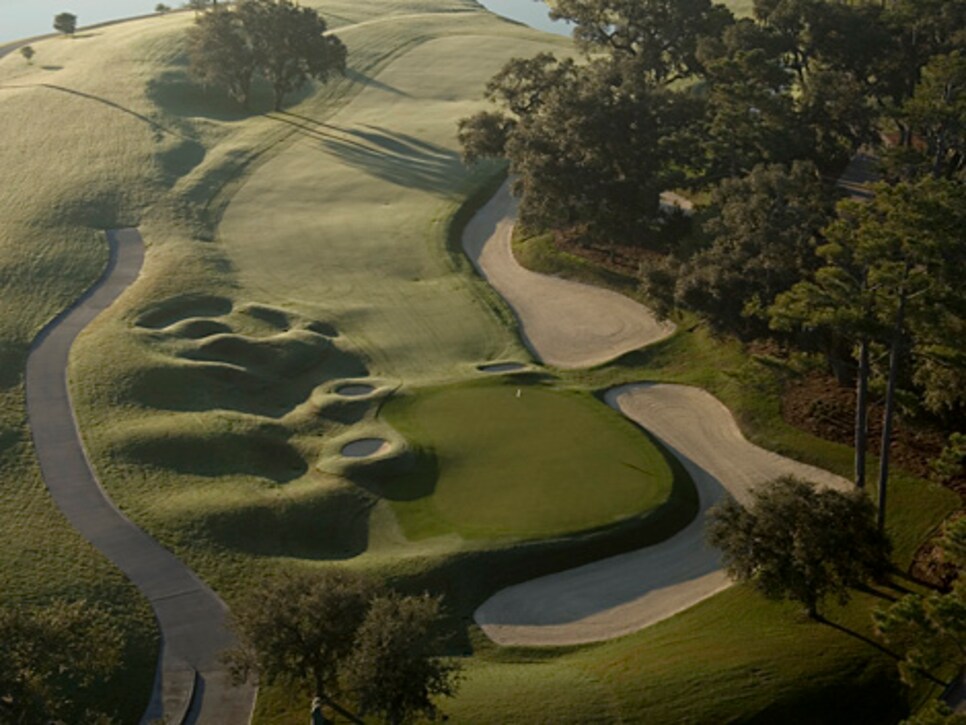 As the Tour's self-run flagship event, the Players almost always has ideal course conditions. But weather has a way of intervening. Mix tour-quality sand with some rain--like the forecast calls for on Friday--and you have the potential for some "fried egg" lies in those bunkers.
In perfect conditions, a ball will rest mostly on top of the sand in the bunker. But when the sand is too soft and fluffy or damp from steady rain, the ball can hit and stay in its own crater. That fried egg situation makes for a much dicier shot. Players can't hit shots as high or with as much spin from that lie--which makes Sawgrass' notoriously hard and fast greens even more of a factor.
With help from Blair O'Neal and Golf's Sexiest Shots, here's how you can copy what the tour players do when faced with golf's true breakfast ball.