Seen on tour
Viktor Hovland used irons at the Zurich Classic that we've never seen on the PGA Tour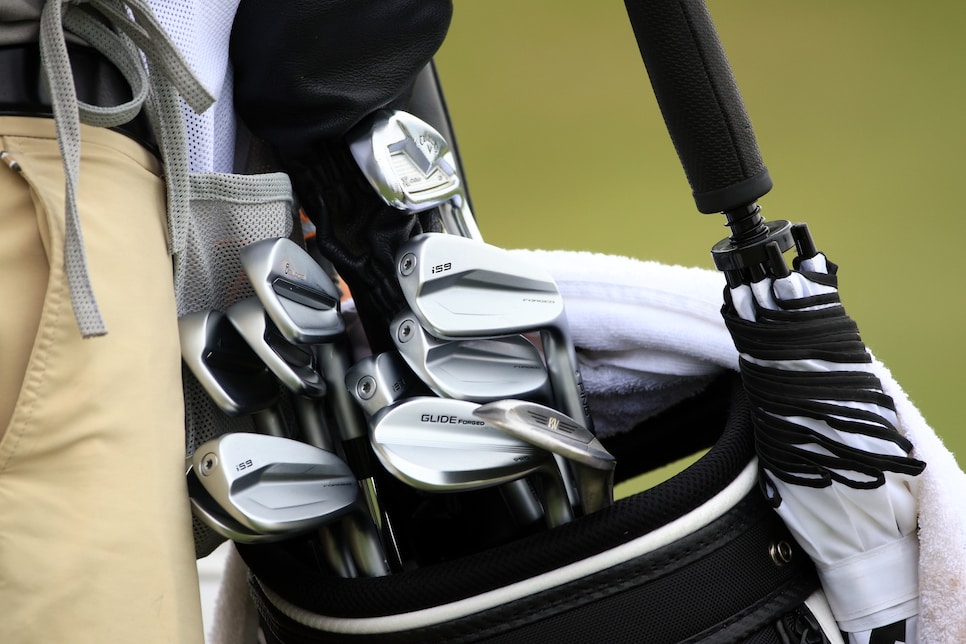 Prototype clubs offer maximum intrigue for equipment aficionados, and that's exactly what we had at the 2021 Zurich Classic of New Orleans. Viktor Hovland, who had the 18-hole lead with partner Kris Ventura, gamed some previously unseen irons and wedges. Patrick Cantlay also underwent another putter switch.
Hovland's prototype Pings
Viktor Hovland had a new split set of irons in his bag for the Zurich Classic of New Orleans that included a familiar model and one never-before-seen on tour.
Hovland, who recently had been playing Ping's i210 irons but started his professional career in 2019 using a split set that employed the company's iBlade model for the 4- through 6-irons, had the iBlades back in those slots in New Orleans. Occupying the 7-iron through pitching wedge, however, were irons only identified via photographs as being Ping i59, with the word "Forged" on the back.
Visible is a screw in the toe area. Ping has utilized a toe screw on a number of its iron designs, including its forged Blueprint irons, which use a machined tungsten toe screw to boost forgiveness and provide precise swingweight tuning. It is not unreasonable to think the screw serves a similar purpose on Hovland's new irons.
Hovland has tried a few different iron setups in his nearly two years on tour. "I've gone back and forth a bit since turning pro," he told Golf Digest earlier this year. "I used to have the Ping iBlades in the longer irons. Then all iBlades for a little bit and the Blueprints for a week or two before switching to all i210s."
Hovland also had a pair on of wedges (50 and 56 degrees) not seen before on tour. The clubs were marked Glide Forged with the word "Pro" on the heel side of the back of the club.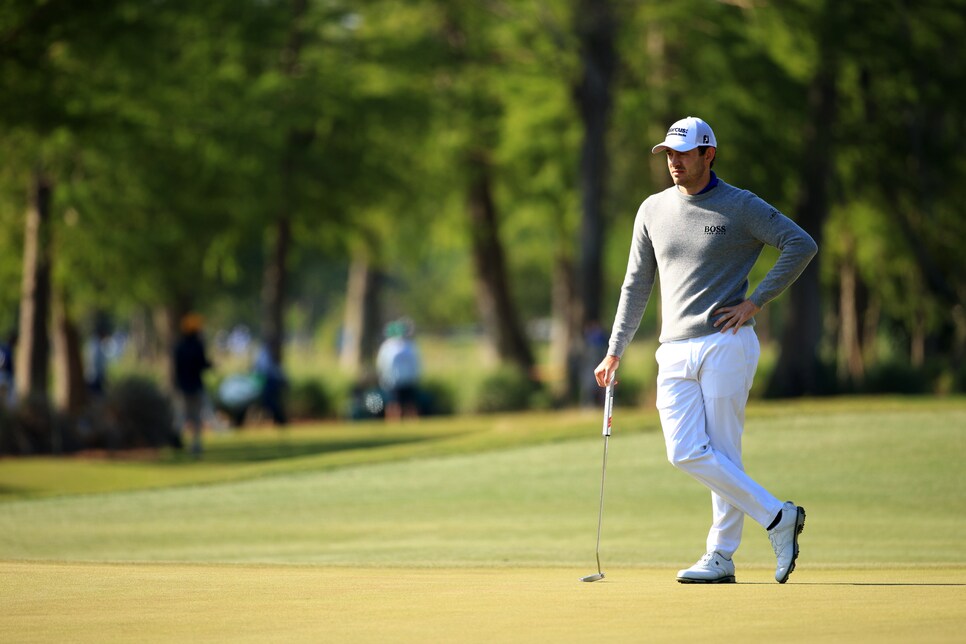 Cantlay changes putters … again
After a rough patch on the greens Patrick Cantlay ditched his Scotty Cameron blade for an Odyssey White Hot OG 2-Ball mallet at the RBC Heritage, but the results were similar. At the Zurich Classic of New Orleans, Cantlay was back with a Cameron, but not his previous gamer, opting for a Scotty Cameron Phantom X 5 tour prototype.
Cantlay worked with Scotty Cameron tour rep Drew Page on building the mid-mallet model, which gave Cantlay added stability through its compact wingback construction. Cantlay's prototype features a double-bend shaft and is devoid of alignment features. Said Page: "The Phantom X 5 gives Patrick the stability he was looking for, and without any lines, he feels freed up to be more athletic with the putting stroke."
Find the right club for your game with our new Hot List interactive: