Winners' Bags
The clubs Marc Leishman and Cam Smith used to win the 2021 Zurich Classic of New Orleans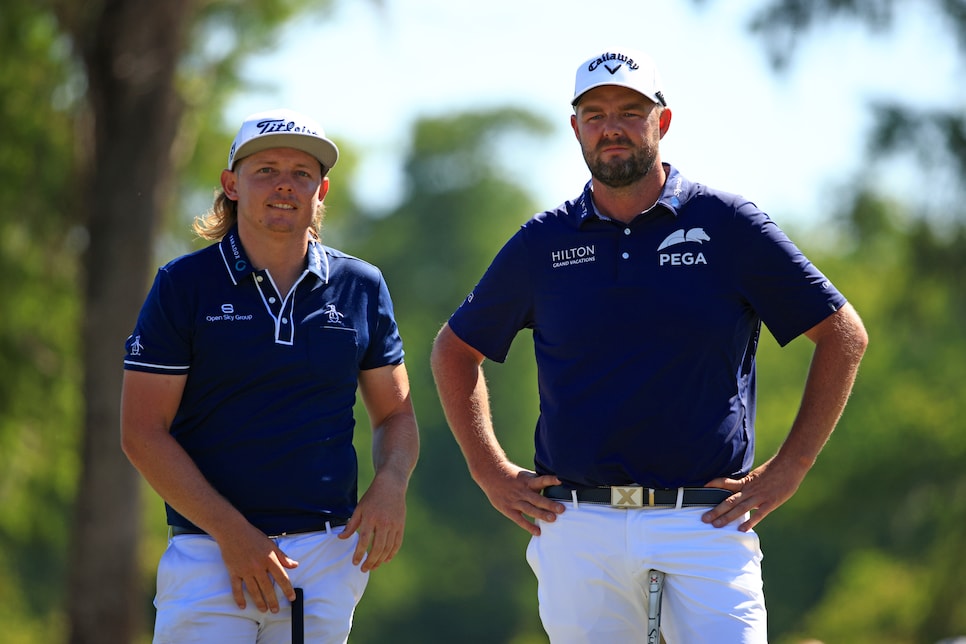 Marc Leishman and Cam Smith teamed to win the 2021 Zurich Classic of New Orleans, defeating Louis Oosthuizen and Charl Schwartzel on the first playoff hole to cap a wild final nine that saw the pair jump out to a lead, only to squander it before getting to overtime after Schwartzel missed a 20-foot birdie putt at the last in regulation that could have won the tournament.
The pair got off to a strong start, with four birdies in the first 11 holes, culminated by one on the par-5 11th in which Smith hoisted a Titleist TS2 7-wood onto the green from 258 yards out.
Things got more challenging in the always difficult alternate-shot format, with the team making three bogeys over the final seven holes, but with a key shot wedged between. That would be Leishman's chip in for birdie on the short par-4 16th after Smith drove it into the water. After the penalty stroke, Leishman popped his Callaway Jaws MD5 60-degree wedge under the ball and watched as the pitch rolled in for a birdie 3.
Leishman had a chance to finish things off, but his 16-footer slid by the hole on the 72nd hole, resulting in a five-birdie, three-bogey 70.
Oosthuizen—one of the more reliable drivers in the game—flared one way right into the water off the tee on the first playoff hole, providing an opening to where a par proved good enough to hand Leishman and Smith the title. Wild, indeed.
What Marc Leishman and Cam Smith had in their bags at the 2021 Zurich Classic of New Orleans
Find the right club for your game with our new Hot List interactive: