Courses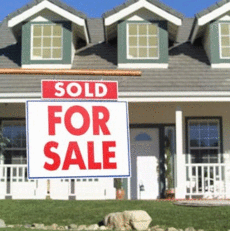 A couple of thought-provoking housing reports have already landed this week. Yesterday brought news of better-than-expected existing home sales in December, with a month-over-month increase of 6.5 percent. As buyers took advantage of lower prices in golf-heavy regions like California, Nevada and Florida, they made a decent dent in the inventory of unsold homes nationwide. At the end of December, it supposedly would take 3.9 months to sell off all the existing homes for sale, down from 11.2 months in November.
Today we got a better look at the kinds of prices people were paying. In November, prices in 20 markets tracked by Standard & Poor's plunged by 18.2 percent. In the Phoenix metro area, notes the New York Times, home prices fell 32.9 percent from a year earlier. They tumbled 31.6 percent in Las Vegas and 30.8 in the San Francisco area.
And yet, this wasn't as bad as some had expected. Which prompted David M. Blitzer, head of S&P's Index Committee, to tell the Times:  "Maybe the pessimism has been slightly overdone.
Now, that would be a pleasant surprise.