Hot List
Hot List Golf Balls: The selection process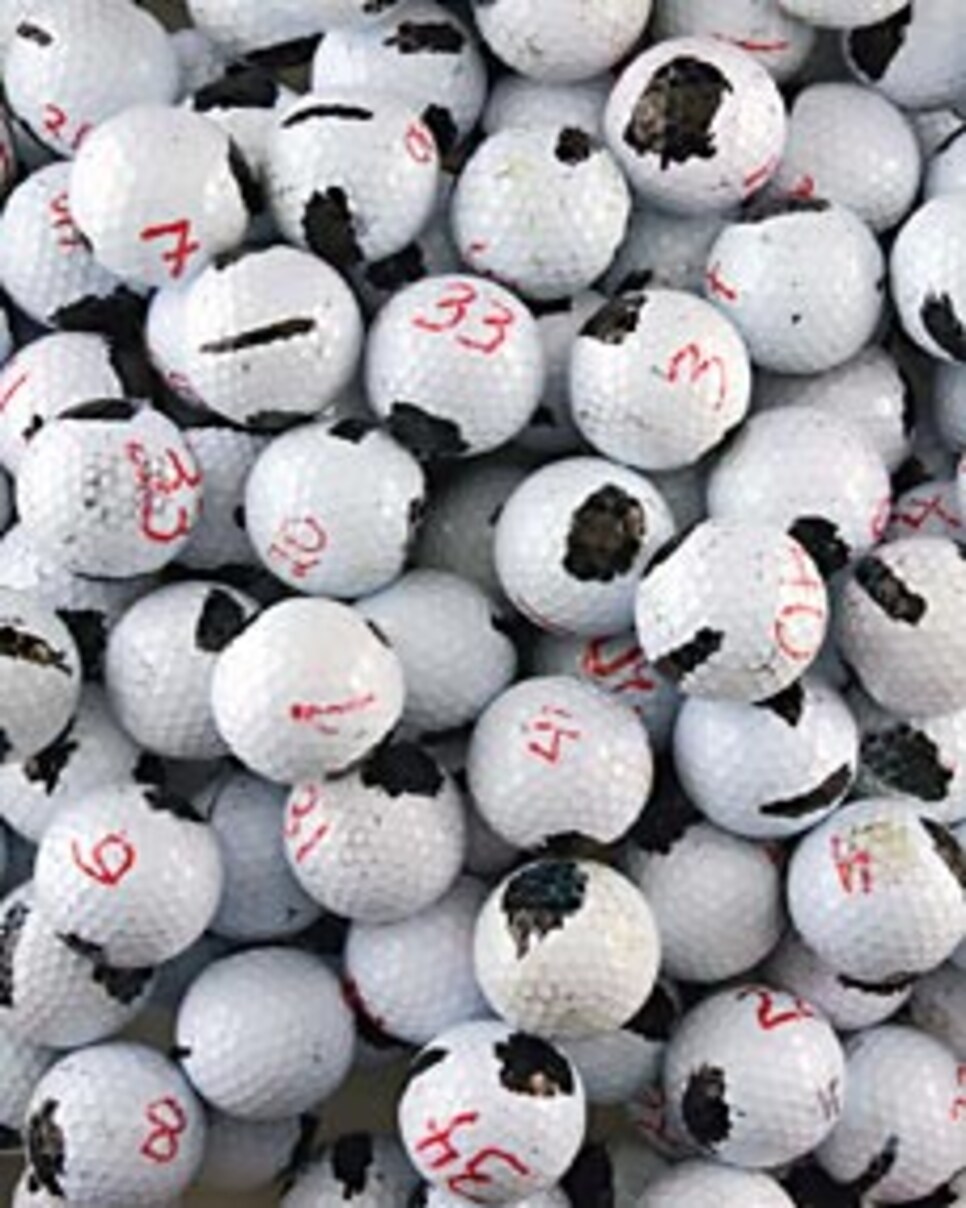 Ball testing: Start with shots around the green, and work back until you can't see differences.
Playing the right golf ball is just as important as--and possibly even more than--being fit for any club in your bag.
Deciding on which ball, however, isn't easy. The research company Golf Datatech tracks no fewer than 83 models of golf balls. And according to testing done by CompuGolf, a custom-fitting center in Dallas, you can routinely have 2 degrees of launch-angle difference between two balls in the same company's line at high speeds.
For those looking for a starting point, try to identify the problem you want solved (higher launch off the tee, for example), the type of "feel" you desire and your ideal trajectory. The answer is different for everyone, but by focusing on one or two characteristics, you can narrow your choices.
Be careful, however, not to base your choice solely on how far you can hit the ball off the tee. Starting your ball-selection process from the green and working your way back is probably more helpful.
"For most average golfers, we don't see a lot of differences on the driver," says Dean Snell, senior director of golf ball research and development for TaylorMade. "What we've seen with our tour players is it's best to evaluate balls based on shots around and into the green."
Bill Morgan, Titleist's senior vice president of research and development for golf balls, suggests that you try at least two different balls and use them in the shot scenarios around the green that will help you shoot lower scores. "When they try balls with different spin on those types of shots, it's fairly easy for golfers to fit themselves," he says.
What if after all that work you can't tell a significant difference? "If a player really can't see a difference at that point," says Snell, "then it's probably best to just go with the cheaper ball."