News
Honda Classic renames media center in Tim Rosaforte's honor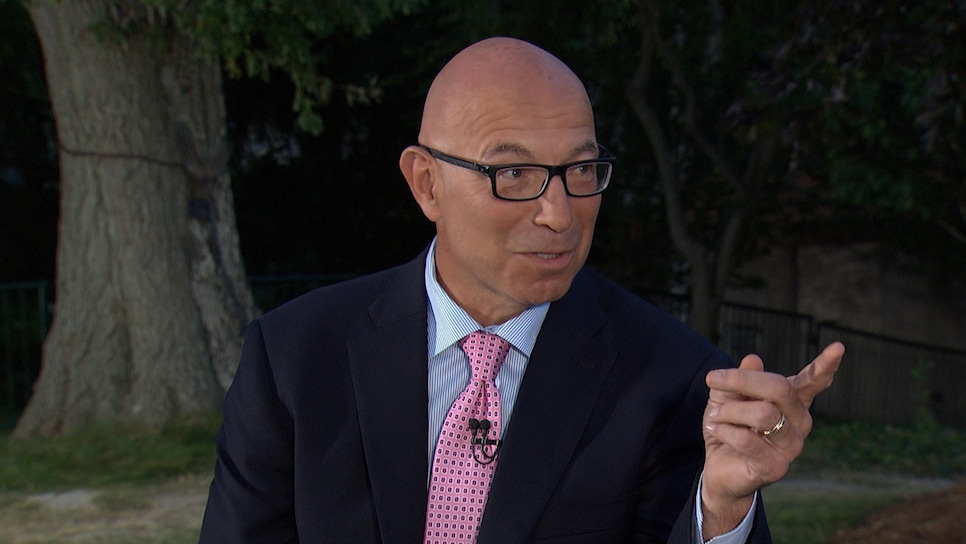 Tim Rosaforte is as close to a legend as it gets in the golf world. No surprise then that the Honda Classic bestowed him an honor befitting his four-decade career in the game.
On Monday tournament officials announced they are recognizing Rosaforte, a former senior writer for Golf Digest, by renaming the Honda Classic media center the "Tim Rosaforte Media Center." Additionally, the tournament is creating a perpetual award in his name, with Rosaforte serving as the first recipient of the title.
"Tim has been such a vital part of the history of The Honda Classic from his work as a writer and broadcaster to the emcee of so many of our pro-am dinners and sponsor events," said Honda Classic executive director Kenneth R. Kennerly. "It is only fitting now that he has retired from broadcasting that we find ways to honor him for his years of service to the game and to the community."
Rosaforte, who retired in December 2019 and is fighting early onset Alzheimer's Disease, graduated with a journalism degree from the University of Rhode Island in 1977. He moved to Florida, and began working for the Tampa Times, where the sports editor recommended he start playing golf to help his work.
During his years as a newspaper writer, he also worked at the Sun-Sentinel in Fort Lauderdale and the Palm Beach Post. He moved to magazines when he took a job at Sports Illustrated in 1993 before being hired by Golf Digest in 1996.
While at Golf Digest, Rosaforte moonlighted as a TV analyst, becoming a co-host of USA Network's "PGA Tour Sunday" in 2003. He eventually went to work for Golf Channel and became a fixture on its news programs while also writing for Golf Digest. His collective reporting was recognized in 2014 when he received the PGA of America's Lifetime Achievement Award in Journalism. Rosaforte became the first journalist elected an honorary member of the PGA of America last fall, and was named the recipient of the 2021 Memorial Golf Journalism Award.
"Tim is one of this generation's great golf journalists," Jack Nicklaus said in a statement. "He has developed relationships and trust from so many in the game, and you always knew that if there was an important story to be told in golf, Tim was going to be the first call you received and usually the first one to report it."