Viral Videos
Home country hero makes birdie, makes cut, and produces magical scene at Magical Kenya Open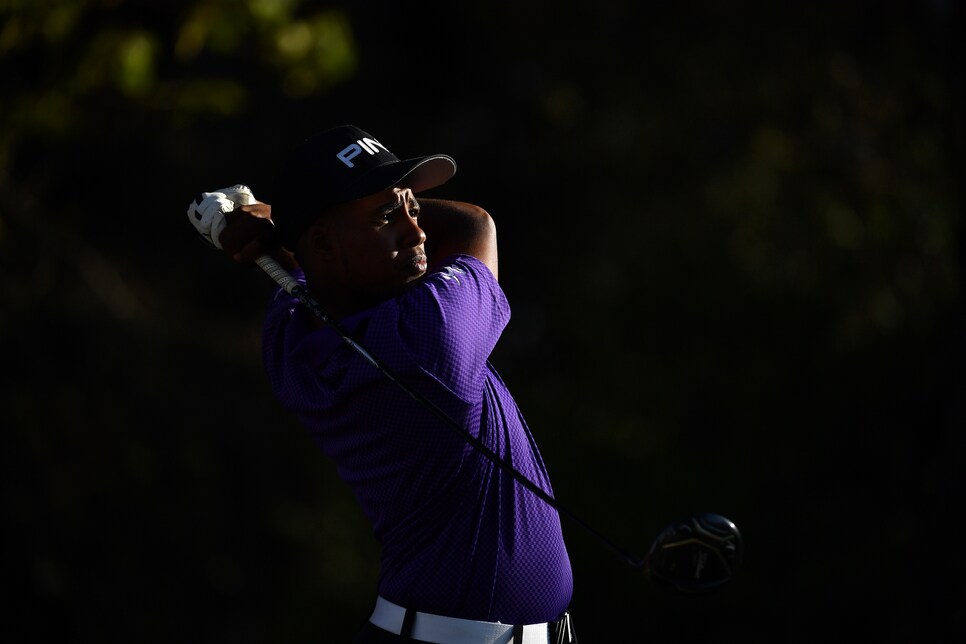 The golf world's focus, understandably, is on the Players Championship this week. Long billed as the fifth major, the PGA Tour's flagship event is also featuring a record $25 million purse. But in terms of pure feel-good moments, it's going to be tough for anything that happens at TPC Sawgrass to top what happened Friday at the Magical Kenya Open.
That's right, the Magical Kenya Open. Arguably the event with the best name in golf (OK, not arguably, but definitely), it produced a second-round scene that was, well, magical.
Introducing Mutahi Kibugu, a 22-year-old Kenyan who had never made the cut in 10 previous starts in Official World Golf Ranking-sanctioned event. In fact, that's him pictured above at the 2019 Magical Kenya Open because that's the only photo of him on Getty Images.
But not only did he easily earn a weekend tee time this week, he ended his secound round in style with a birdie on No. 18 at Muthaiga GC in Nairobi. And, not surprisingly, the crowd went wild for the home country hero. Have a look:
Bloody fantastic, indeed. Thanks for capturing, Iona. That's the good stuff right there. Kibugu's animated reaction is awesome, but how about the reaction from the crowd? Heck, even the tournament volunteers were celebrating.
Kibugu may be No. 3,241 in the OWGR, but he's No. 1 in the hearts of the Magical Kenya Open galleries this week. The dude could probably run for President right now and win in a landslide. But at three under and in T-36, he's got more pressing business to handle this weekend first.