News
Holly Sonders is staying at Fox Sports but won't be part of golf coverage in 2019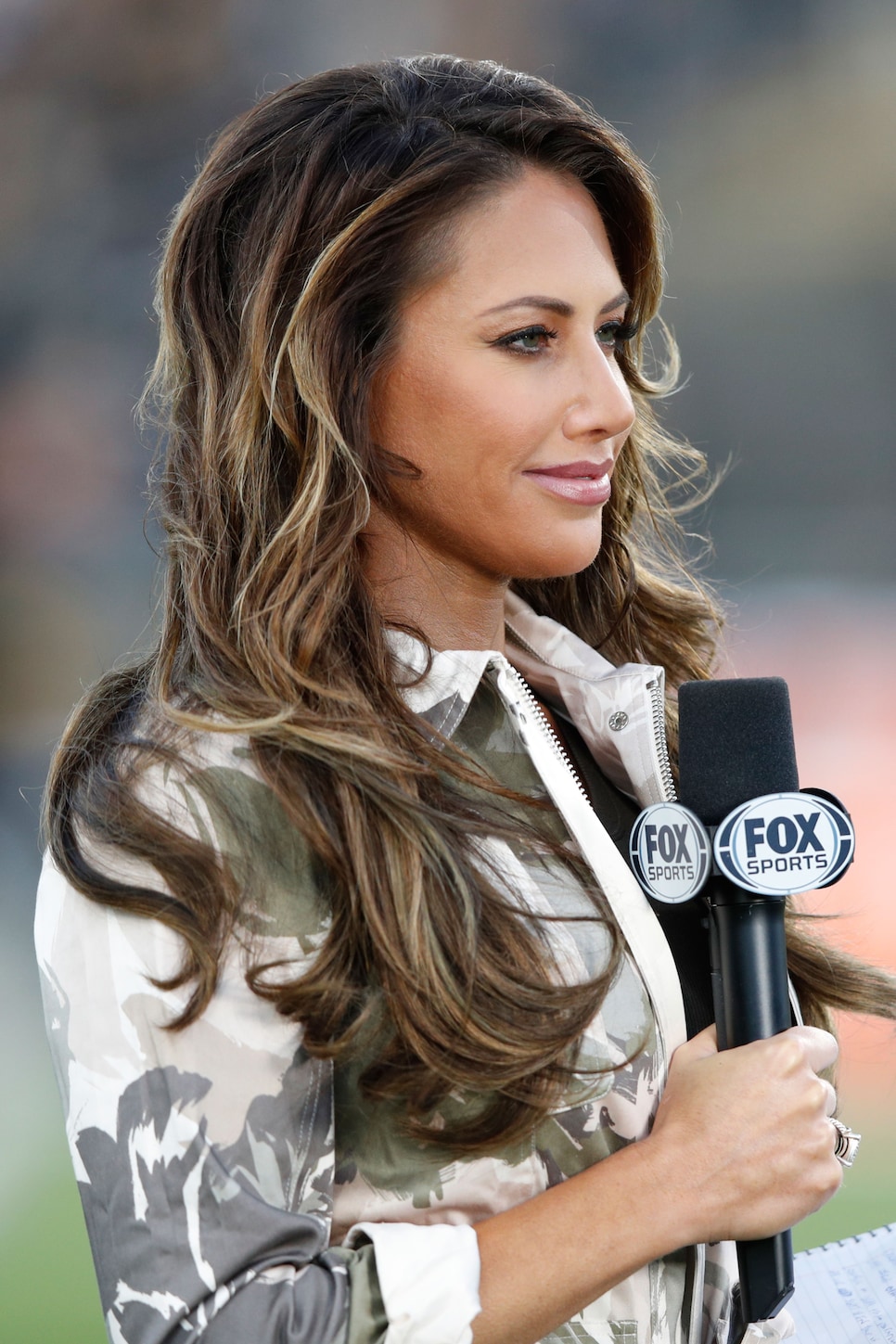 Holly Sonders has signed a contract extension with Fox Sports, but will not be part of the network's golf coverage in 2019, Sonders confirmed to Golf Digest on Wednesday.
"I'm proud to have been part of Fox Sports' golf coverage," Sonders told Golf Digest. "The entire team there has been like a family. I look forward to continuing my relationship with Fox Sports and transitioning to a studio role and am incredibly excited about what's ahead."
The departure from the network's golf coverage ends a four-year run for Sonders, who was in contract negotiations with Golf Channel in 2014 when Fox offered her a deal after having acquired the rights to the U.S. Open and other USGA championships. Sonders, 31, had become a popular broadcaster on Golf Channel first in her role as a reporter on "Morning Drive" starting in 2011 and then on "School of Golf" and "Playing Lesson with the Pros."
Sonders was initially hired as a studio host and to work as a sideline reporter as part of Fox's NFL coverage. Her first tournament with the network was the 2015 U.S. Open at Chambers Bay, where she also handled live interviews before being transitioned back to a studio role.
Though Sonders will no longer serve as part of Fox Sports' golf coverage, her role as a studio host for other events as well as a sideline reporter for its college football coverage will continue. Her current contract was due to expire at the end of the year and was extended with a new multi-year deal, the terms of which were not disclosed. Fox Sports' USGA contract expires after the 2026 championship season.
"Holly is a valued member of the Fox Sports family and we're thrilled to continue working with her," the network said in a statement.
Sonders, a native of Ohio who was an accomplished junior player and was a member of the Michigan State women's golf team that won the Big Ten title in 2007 before graduating with a degree in journalism in 2009. She began her television career at WBNS-10 in Columbus before stints at KATV in Little Rock, Ark., as well as the Big Ten Network.