Courses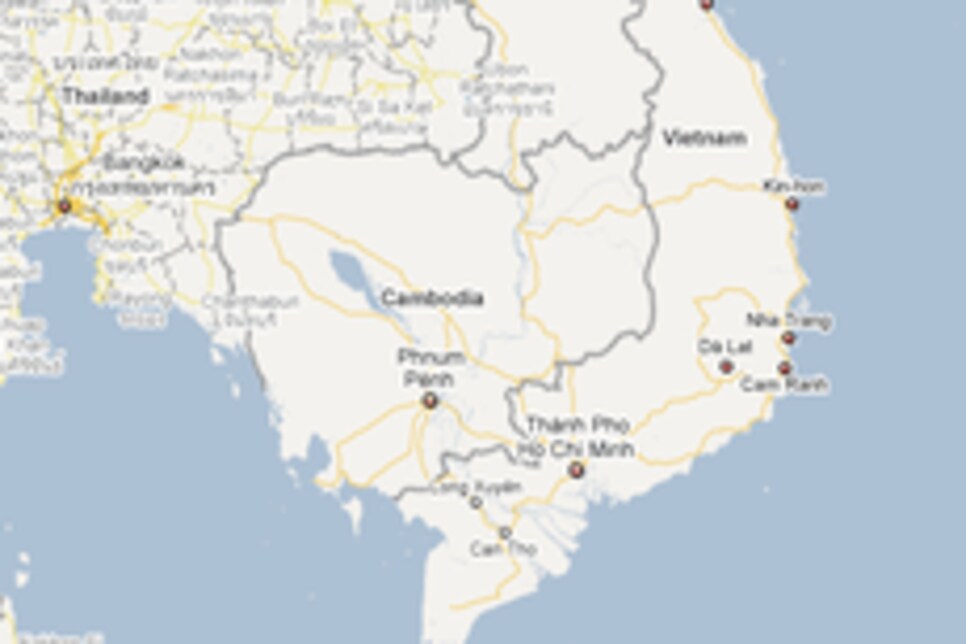 Golf course development has slowed to a crawl in the U.S., but it seems to be experiencing a boom in, of all places, Cambodia. On Monday that tiny nation's supply of "international-quality" golf holes surged by 75 percent with the opening of Siem Reap Lake Golf Resort. The 27-hole resort course joins the Phokeethra Country Club and the Nick Faldo-designed Angkor Golf Resort, which opened in early 2008.
Financing for the new Siem Reap resort comes from a South Korean outfit called KTC Development, which is said to be investing $450 million. Its plans include 460 hotel and motel rooms, a water park, and a horse-racing track.
"[Golf] is a modern sport popular with the rich," Siem Reap Governor Sou Phirin explained to readers of the Phnom Penh Post. "It attracts rich tourists and keeps them in Cambodia longer."
Got it. I'll mention this to all my rich tourist friends.