Courses
This woman got cheated out of her first hole-in-one in the most 2020 way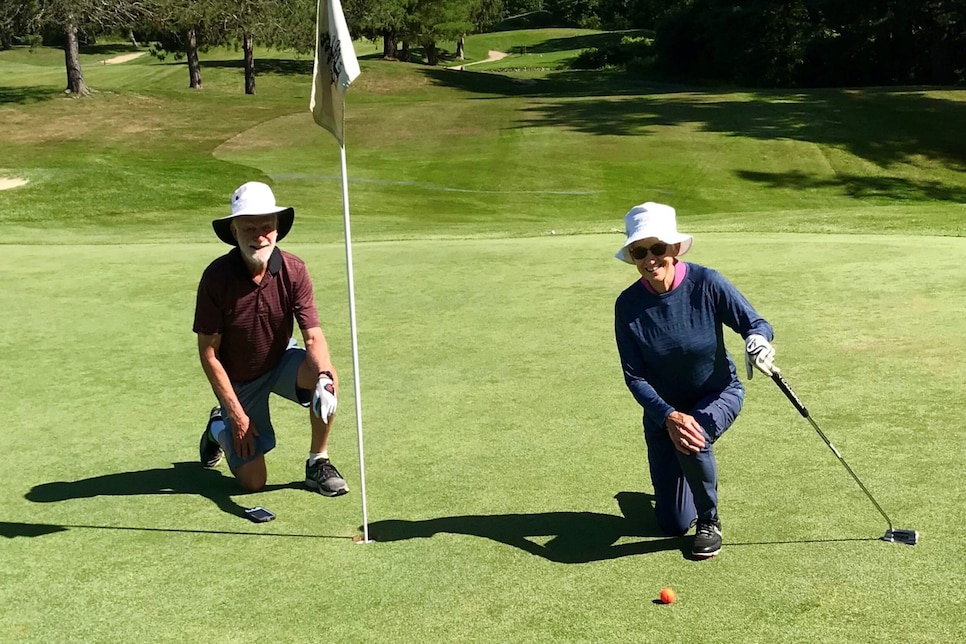 As first reported in the Bangor Daily News, Steve Norton, 80, had just made a hole-in-one (his first) last Thursday when one of his playing partners, Susan Hunter, stepped to the tee. Of course, having just witnessed an ace, a golfer refocuses just a bit in hopes of matching the feat. And Hunter nearly did.
Eyewitness accounts from the rest of the foursome, friends George Jacobson and Greg Jamison, claim that Hunter's ball may have hit Norton's ball in the hole before coming to rest two feet from the pin. Penobscot is using pool noodles at the bottom of each cup amidst COVID-19 guidelines, and Jamison and Jacobson both believe Norton's ball may have prevented Hunter's from going in.
"The thing that makes me think the second one might well have gone in is that it took a little hop up when it reached the cup," Jacobson told Golf Digest. "Two of us saw that, and it was definitely not the usual lip-out or deflect-off-the-pin movement."
It seems particularly cruel for Hunter, the former president of the University of Maine, and a lifelong good golfer. She told the Bangor Daily News that she nearly had a hole-in-one while playing in college, but this would've been her first ace.
She told the newspaper's Larry Mahoney that she wouldn't play the "what if" game—what if this had happened in a non-COVID-19 world, without pool noodles at the bottom of the cup? And if Norton's ball wasn't in the hole at all, would she have been the one celebrating?
"I wasn't up there and nobody took a video of my ball hitting [Steve's] in the cup," Hunter said. "It hit something and it hopped. It was a good shot. And I did make the [birdie] putt."
We absolutely admire Hunter for that mind-set. She said she had her best score in more than 15 years, as the 16.9 handicapper shot a 79. Something to be proud of, and in a lot of ways, a story that's almost more relatable to us average golfers in these COVID-19 times.