Rules
Charley Hoffman sounds off on PGA Tour, USGA after rules gaffe: 'You wonder why guys are wanting to jump ship and go play on another tour'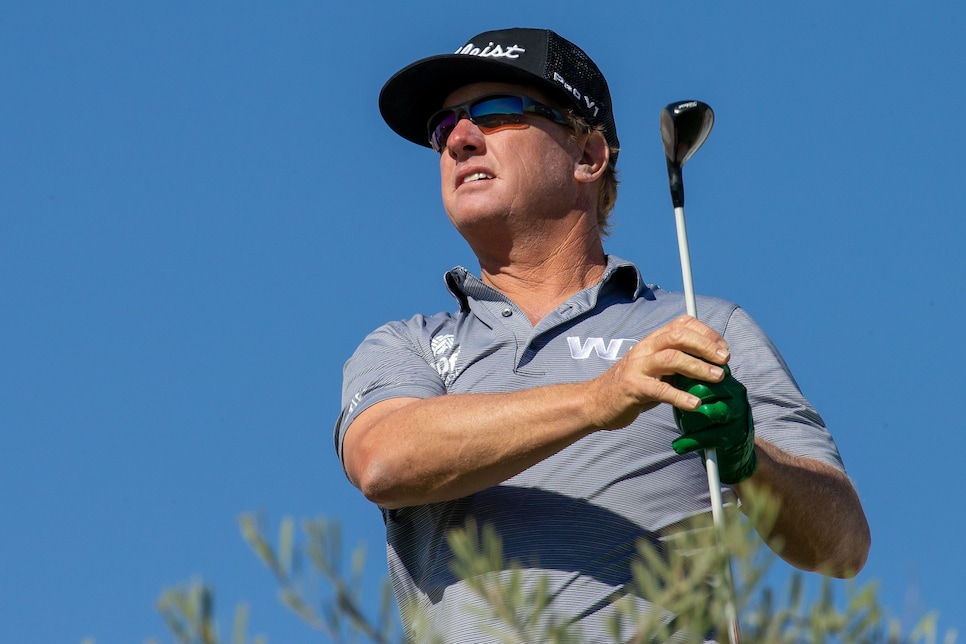 Charley Hoffman called out the PGA Tour and the USGA Friday night following the second round of the WM Phoenix Open.
Hoffman made the cut at TPC Scottsdale but his second-round score of one-over 72 was soured by a double-bogey 7 at the par-5 13th, statistically the easiest hole on the course. After hitting into the right side water off the tee, Hoffman was forced to take a penalty drop. However, Hoffman was assessed a second penalty stroke when his ball rolled into the water after taking his drop.
In an Instagram post Hoffman blamed a poor drop area for the issue and proceeded to blast both the tour and the USGA for the rule and its enforcement, going so far as to say the situation was a prime example of why players are interested in leaving the tour for the proposed Super Golf League.
"What a joke," Hoffman wrote, tagging the PGA Tour and USGA. "Dropped twice then place on a small tuff of grass. Turned around the ball started rolling into the water. I was under the impression that the USGA had changed that rule. I was wrong. Had to take another penalty for doing nothing wrong at all. Did everything by the book. It's still mind blowing that a group of amateurs rule the professional game of golf. I also blame the PGA Tour rules officials for putting out a terrible penalty area line where this could even happen. No accountability at any level here. No protection for the players at all.
"You wonder why guys are wanting to jump ship and go play on another tour. Players need transparency, protection and consistency. We don't have that under the current governing bodies."
Hoffman, who is a player director on the PGA Tour Policy Board, also tagged a host of media entities, along with the Saudi International, in his post. The veteran ended his rant with a call to PGA Tour commissioner Jay Monahan.
"Sorry Jay! We need to do better at all levels of the PGA Tour Including myself who represent the players on the board of the tour," Hoffman wrote. "If we don't we won't have a tour any longer!
"Hopefully there will be a change soon."
Following his post, Phil Mickelson and Bryson DeChambeau—two of the more prominent names that have been linked to the Saudi rival circuit—lended their support to Hoffman. "I feel ya," Mickelson wrote, with DeChambeau chiming in "Agree wholeheartedly."
Hoffman, 45, has four career wins in more than 440 starts on the PGA Tour.
Update 12:10 p.m.: On Saturday Hoffman returned to Instagram to backtrack on Friday's comments. "Well it looks like I have some trash to clean up after last night's rant!" Hoffman wrote. "I have nothing but respect for the PGA Tour! Sometimes you have to use a platform to make a point so the PGA Tour can continue to be the best place to play professional golf in the world!"