Instruction
How tour pros make these 5 difficult shots look so easy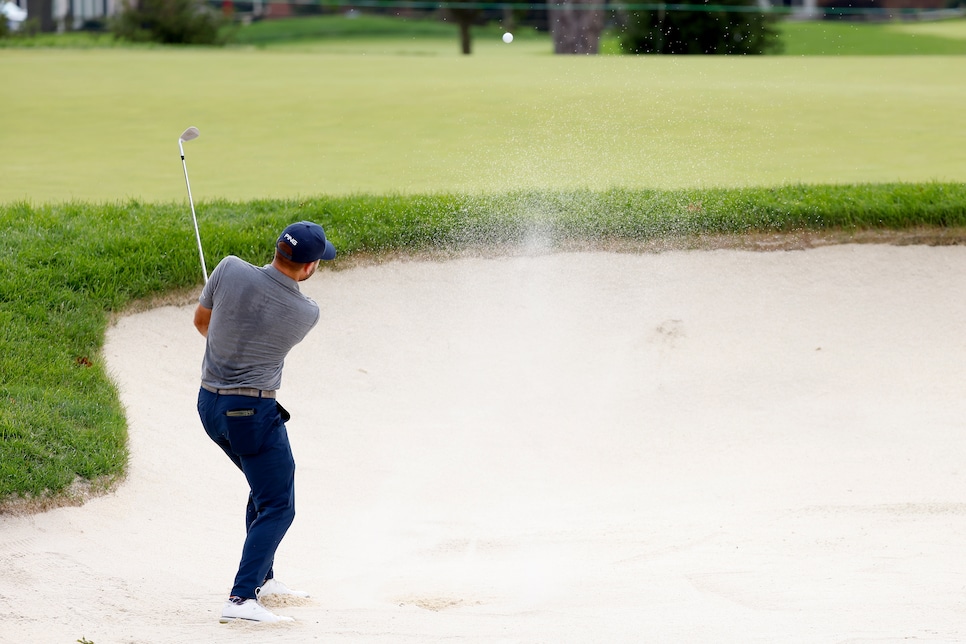 Tour players make golf look easy, but even the most difficult shots will challenge them. Some shots will make any player sweat. We asked top South Carolina instructor Jonathan Yarwood to pull from his 20 years of experience working with tour students to give you tips to help you execute five of the most stressful shots in golf.
Trouble on your tee shot? Commit to a new target
"What Seamus Power knew in this playoff at the Barbasol was that the architect is often trying to seduce you," says Yarwood, who is based at the International Junior Golf Academy in Hilton Head Island.
"You're being led to aim at the center, but in a circumstance like this one—trouble on the right, wind moving left to right—you have to treat the left rough as the center of the fairway.
"I think of a repeatable routine as a bubble you put yourself in. Pick the specific spot on the horizon, like a tree, for aim and put yourself in that portal that keeps you away from the distraction of the moment."
Intermediate Bunker Shot: Stay wide and short
"Adam Hadwin really plays this shot well, and it's one of the trickiest," Yarwood says.
"You don't want too many moving parts, or to get too steep and diggy. He keeps his center of gravity low and swings the club wide and short without a big wrist hinge. It's a U-shaped swing with firm wrists."
Bad Lie and Stance: 'Think of it as a pitch shot'
"As Garrick Higgo shows here, there's sometimes no specific training manual for a shot," says Yarwood.
"Instead of focusing on technique, do what you can to preserve your natural balance. Take more club than you should—say a five or six-iron—and make a more gentle, controlled swing.
"I like to think of this as a pitch shot with a long club, which will be much more likely to produce center contact.
Be precise like the pros on the tight lie pitch.
"You'll notice Kevin Kisner is really keeping his hips and rib cage turning on the way through," says Yarwood.
"There's a speed to the rotation, which gets the path left and angle of attack down and increases the size of the flat spot at the bottom of the swing.
"Another key thing to do? Be sure to be very specific where you want the ball to land. Don't just hit and hope."
To make more must-make 10-footers: Play with heart
"The eight-hole playoff between Harris English and Kramer Hickok was amazing for the pure number of clutch putts made. On this one by Hickok, you see some great things," says Yarwood.
"It's a process that produces a stroke. If you can control your breathing, you can control your heart rate, and you'll get better at treating every putt the same. One way I work with my students to do this is to have them do a set of sprints or jumping jacks then come back and work on controlling their breath and heart and rolling putts."