The Loop
Hit Justin Thomas' jump drive for more power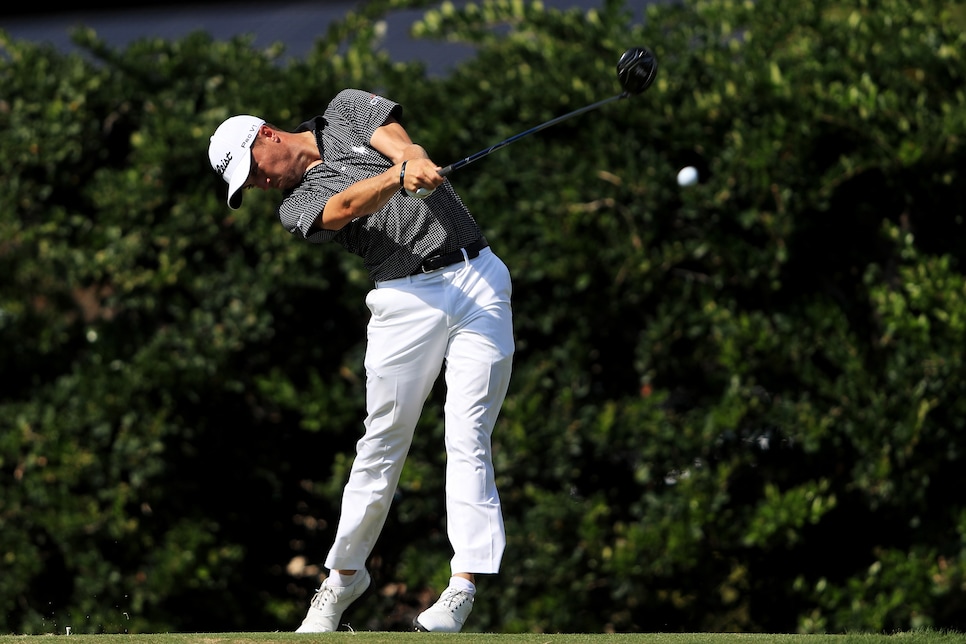 How do you top winning the season-opening champions-only tournament at Kapalua? How about setting the all-time PGA Tour 72-hole scoring record?
Justin Thomas bombed his way around defenseless Waialae Country Club for rounds of 59-64-65-65 and a seven-shot win over Justin Rose. Thomas averaged 320 yards off the tee and hit 78 percent of his greens on his way to 26 birdies, three eagles against only five bogies.
Thomas is relatively small at 5-foot-8 and 145 pounds, but he gets the most out of his frame. With the driver, it looks like he's trying to jump out of his shoes through impact. But that move doesn't come about in the way you might think, says Golf Digest Best Young Teacher Michael Jacobs.
"The jump doesn't happen because he's literally trying to jump up in the air from the top of his backswing," says Jacobs, who is based at the X Golf School at Rock Hill Country Club in Manorville, NY. "It happens because he turns really hard into the inside of his right hip early in the downswing. That internal rotation is what makes his body want to rise and go up on his toes."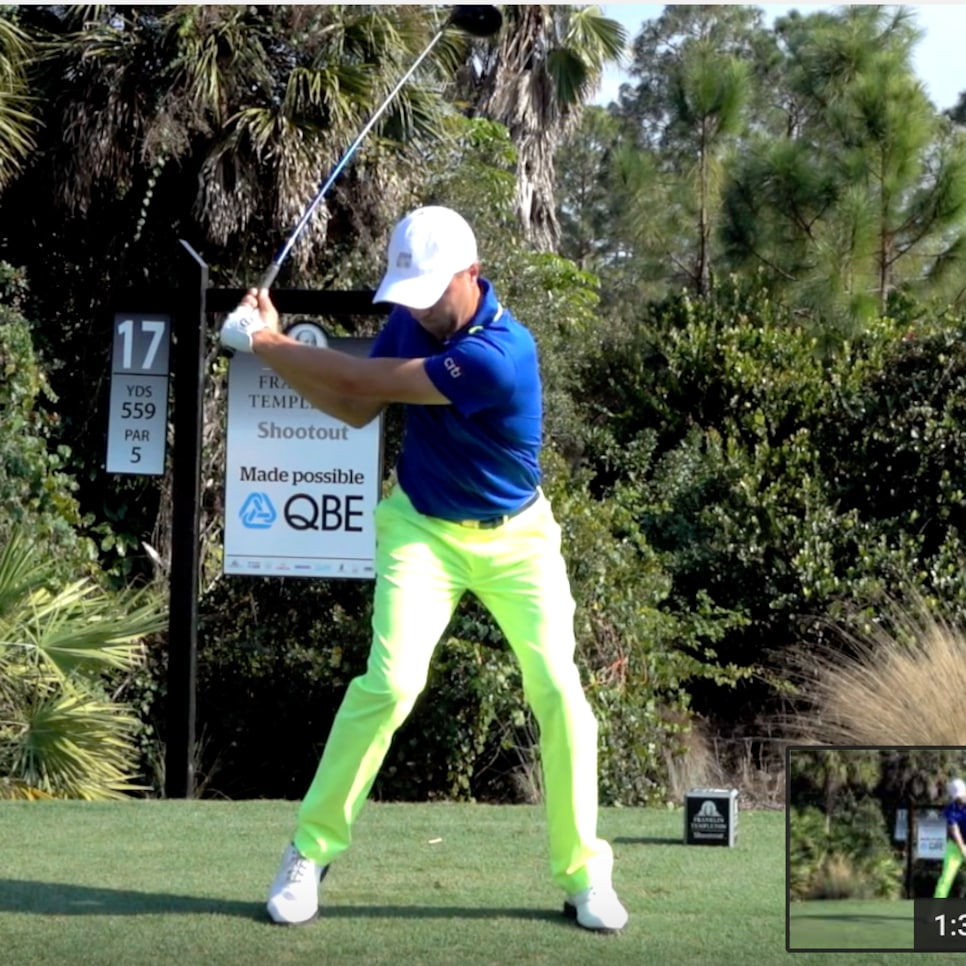 To get some of Thomas' speed, copy what he's doing with his hips, not what he's doing with his feet. But be careful, because it's a good way to get injured if you aren't strong and flexible. "The other thing he does that the average guy should copy is add some twist to the club on the takeaway," says Jacobs. "A lot of players try to do a 'one-piece' takeaway and keep the shoulders, arms and club as one unit. He adds some wrist hinge early and rotates the face, which helps build up kinetic energy early."