Short Game
How to hit a high & soft bunker shot like LPGA Tour winner Jenny Shin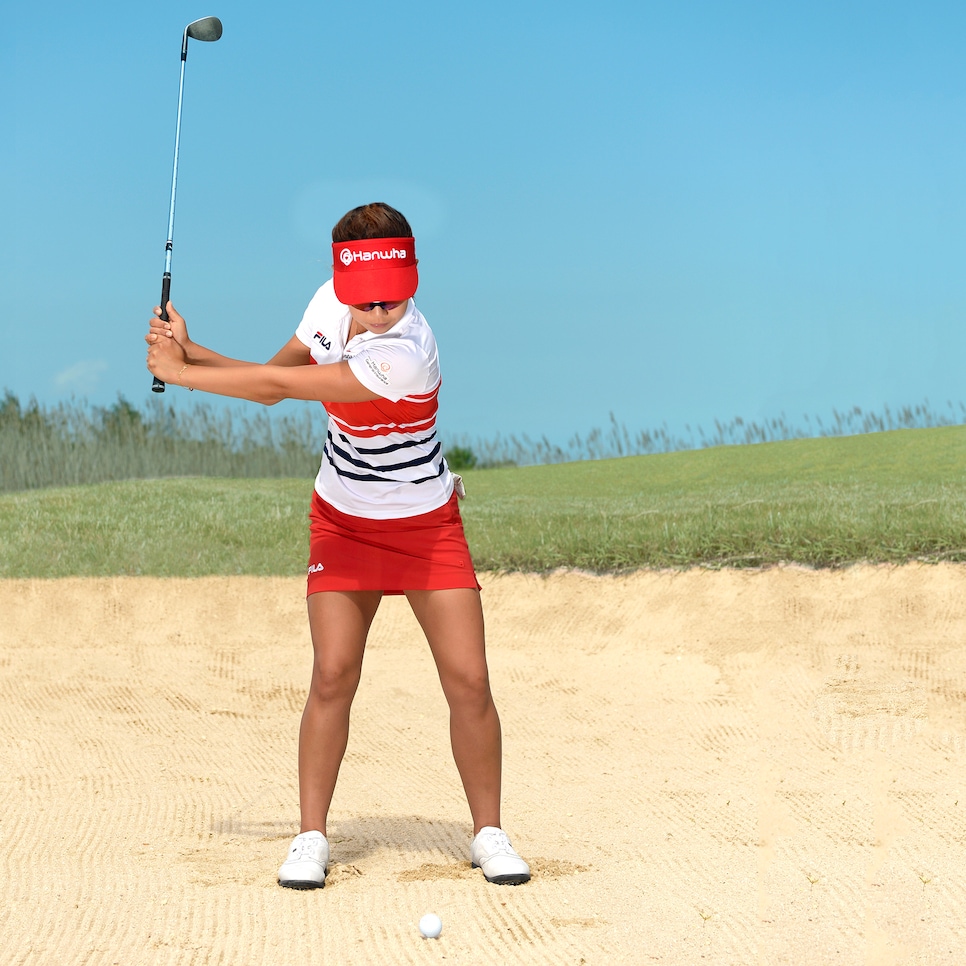 If you're like a lot of the amateurs I've seen, you take too much sand on greenside bunker shots. People say you need to hit the sand first, but most golfers overdo it—and end up leaving the ball in the bunker.
I hit these shots differently. My philosophy is that you don't need to chunk it out with a lot of sand. You can control a bunker shot better if you take less sand. You've probably done this by accident and hit a great shot that popped out with spin and checked up by the hole. The big chunk tends to roll out too much, so it's hard to control.
To try my technique, there are a few things you need to do in your setup. Take a wider stance than usual, and dig in your feet a bit for stability, with your weight about 50/50. To find that balanced body position, close your eyes and shift your weight a little left and right until you feel neutral.
Play the ball just forward of center in your stance, and open the clubface by rotating it to the right. Then drop your hands back a touch, away from the target. When you move your hands back, the open face, which was pointed to the right, is square to the target again.
Go ahead and make a big arm swing, but maintain the angles in your wrists that you set at address. Make sure you turn your lower body, too. Your goal is to hold the clubface open during the backswing, so keep those wrist angles intact.
Coming down, don't think about hitting two inches behind it—that's too much sand and too unpredictable. Instead, focus on letting the bounce on the bottom of the club slide through the sand. You want the clubhead to bottom out directly under the ball, not behind it.
Finally, keep the swing going through the sand. A lot of people forget to follow through, and they just dump the ball in front of them. Swing to a nice, full finish. When you do it right, it doesn't feel like the sand is grabbing your clubhead. It feels crisp and clean. Give it a try.—With Keely Levins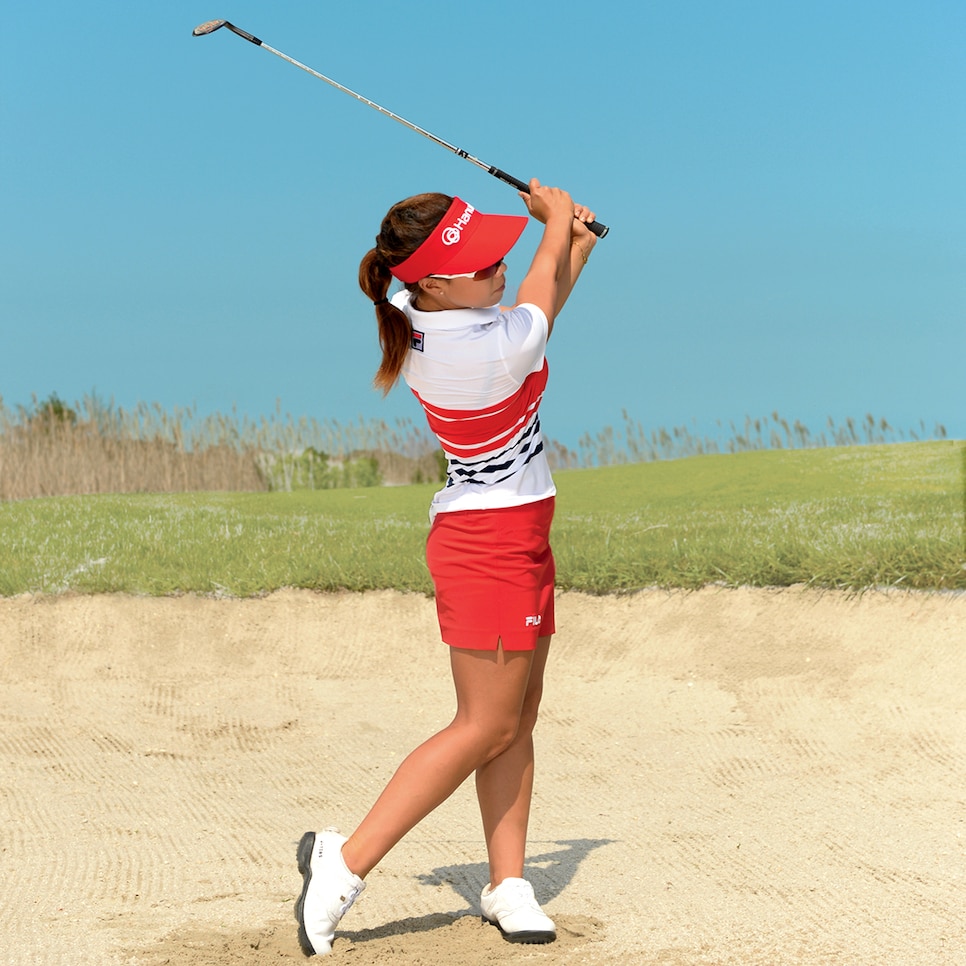 *Jenny Shin got up and down from the sand 69 percent of the time in 2016, the tour leader. In 2016, she won the Volunteers of America Texas Shootout, her first LPGA Tour victory. *