The Loop
High Degrees Of Separation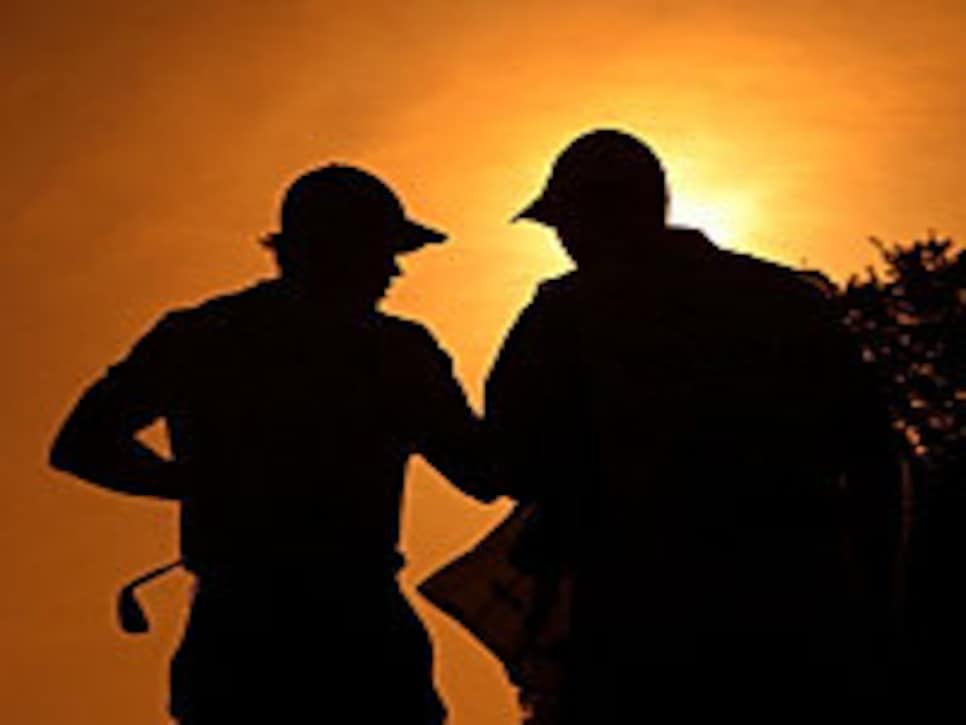 TULSA, Okla. -- Three views on the mid-90 temperatures ...
Camilo Villegas: "It's beautiful out here. It is hot. It is pretty warm. But you know what, everybody has the same thing. It wasn't too bad the first day, maybe six or seven holes in the morning, but it will be pretty warm tomorrow. So there's no complaining. You've got to have a good attitude to win it."
Sergio Garcia: "You're constantly sweating so you have to dry yourself, dry your arms, your hands and the grip and everything and 15 seconds later you're sweating again. So it's not easy. It takes a lot of time to get ready. But it was a little bit breezy, so it made it a little bit tougher but overall it was OK."
John Daly: "I did not play a practice round this week because it's too hot. I've been playing slots over at Cherokee Casino. Did good the first day; didn't do too good the other day. But I played their golf course yesterday. I went out in a cart. They gave me the golf course from 10:00 to 1:00. I got a lot of practicing in."