unfair
Hideki Matsuyama's left-handed swing is good enough to win your club championship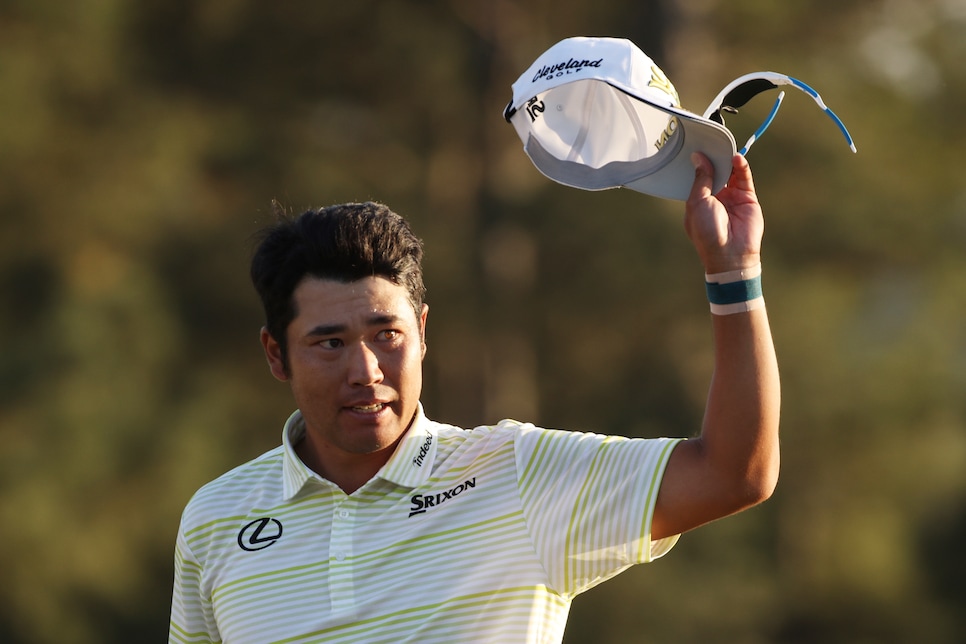 Sometimes you'll watch the pros blast a putt or hook a drive and you'll think "even I can do that." Well, you can't. You'd screw it up even worse.
These guys are better than you can ever imagine being, and every so often they remind us that they would kick our *you know whats* if we ever had a chance to play against them.
Eight-time PGA Tour winner and Masters champ Hideki Matsuyama may be nursing an injury that knocked him out of the Wells Fargo Championship, but the right-hander still has a left-handed swing that's miles better than anything we can muster with our good side.
It just goes to show that we're not besting the pros. Look at Golf Digest's very-own Sam Weinman, who got to take all of Joel Dahmen's drives (with Dahmen taking his) and it still didn't go so well.
Next time we do one of these videos, the tour pro has to go lefty. Unfortunately, they're still going to win with ease.