KOBE!
Jason Kidd tells story about how Kobe Bryant's 'messed up' golf swing brought the 2008 U.S. Olympics team together
Kobe Bryant's athletic prowess is well-known. We don't want to say anything crazy here, but the Los Angeles Lakers legend was very good at basketball. He could get by you in a flash, jump out of the gym and had intimidating cat-like reflexes. Yet very little of that translated to golf ... at least according to former U.S. Olympics teammate Jason Kidd.
While sitting down with Rachel Nichols as part of her new Paramount+ show, aptly titled Headliners with Rachel Nichols, Jason Kidd told some Kobe stories, including the time the 2008 U.S. Olympics team featuring Kidd, Bryant, LeBron James and Dwyane Wade hit the driving range together to build camaraderie.
"I give Kobe credit," Kidd said. "He didn't like golf, but he went to the driving range, and when he went to swing left-handed, that's when we knew he was messed up."
"I feel like that's when you see him being human," Nichols added.
"Well, that's what the joke was," Kidd continued. "We go, 'Oh, he's not a robot. He's human. He's hitting the ball from the other side.' In his eyes, he was like, just give me one week and I'm going to be a pro … That was a big moment for a lot of guys at that driving range, just to see Kobe laugh at himself."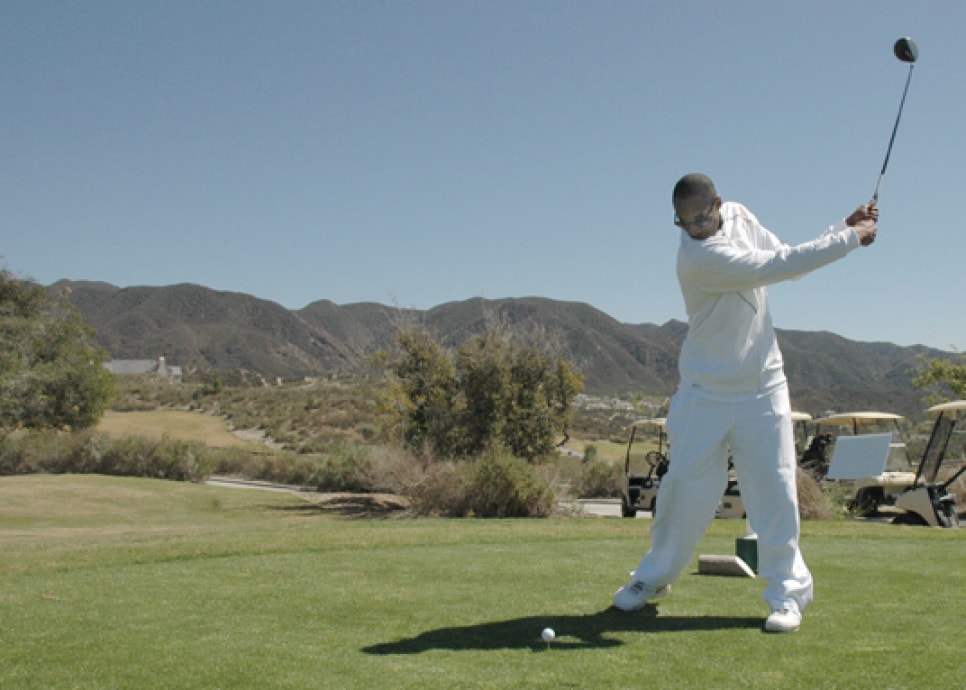 This isn't the first time that Kidd has called out Bryant's swing, saying as much on Matt Barnes' All the Smoke podcast last year. Barnes agreed, cutting off the legendary NBA point guard to join in on the Kobe golf slander.
"He ain't s***," Barnes recalled. "He ain't s***. He came out to one of my tournaments, I was like, 'Oh, you're human.'"
Even Phil Mickelson gave some advice to the five-time NBA champ a few years back when watching his swing.
Of course, even Kobe's weak spots were critical for U.S. basketball greatness. He had to show a bit of imperfection in order to not intimidate his fellow NBA superstars. Was this just a ploy to bring the team together? Perhaps. Or maybe he was just biding his time.
As Nichols says in the back-and-forth with Kidd, "If you would've given him a week of intensive golf lessons, he would've come back and beat everyone."