News
Hideki Matsuyama is practicing with FIVE putters, won't pick one until Thursday's first tee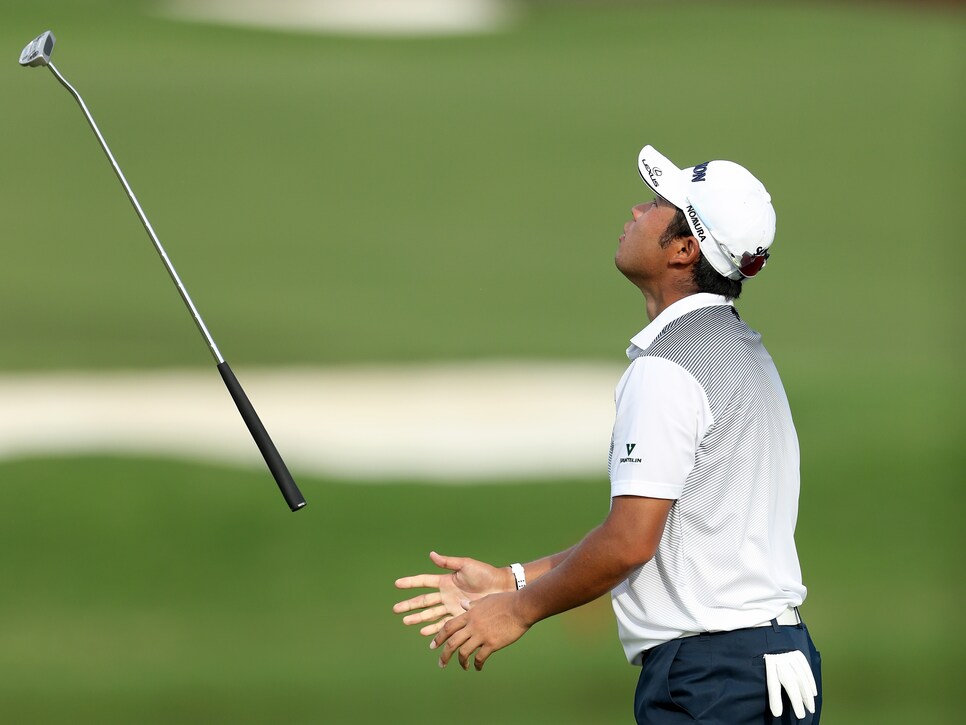 OLD WESTBURY, N.Y. -- Imagine if Hideki Matsuyama ever finds "The One"? No, not in terms of love. The private Japanese star recently revealed he's married and has a baby girl. "The one" in terms of a putter, that is.
Matsuyama's reputation has always been that of a tremendous ball-striker, but a terrible putter. But even during a recent stretch of sizzling golf -- and improved play on the greens -- the World No. 3 isn't any closer to committing to a flat stick.
"I wish I knew which putter I was going to use. That's why I have five," said Matsuyama, drawing laughter at his Tuesday press conference ahead of this week's Northern Trust.
Five putters? Ha! That's a good one, Hideki! Only, he wasn't kidding.
"So probably Thursday morning, the caddie will take five of those putters to the first tee and then I'll choose one," Matsuyama concluded.
How's that for a strategy? Well, technically, Matsuyama will go off the 10th tee at 8:26 a.m. with Jordan Spieth and Justin Thomas, but you get the point. He's waiting until the last minute to choose his weapon.
"I'm still inconsistent in my putting," Matsuyama said. "However, those up-and-downs have leveled out a little bit this past year. And so if there's any difference from my game from last year, it would be improved putting."
Actually, the stats don't quite back that up. After ranking 103rd in strokes gained: putting last season, Matsuyama has fallen to 146th. However, that hasn't kept the 25-year-old from winning three times and climbing to the top of the FedEx Cup standings entering the postseason.
"I haven't really thought about Player of the Year," said Matsuyama, who would need to do something special to track down front-runner Justin Thomas. "All I'm focused on right now is to become FedExCup Champion and let everything else take care of itself."
But first, he needs to settle on a putter. At least, for this week.