Here's what Jordan Spieth will wear at the U.S. Open (and where you can buy each piece)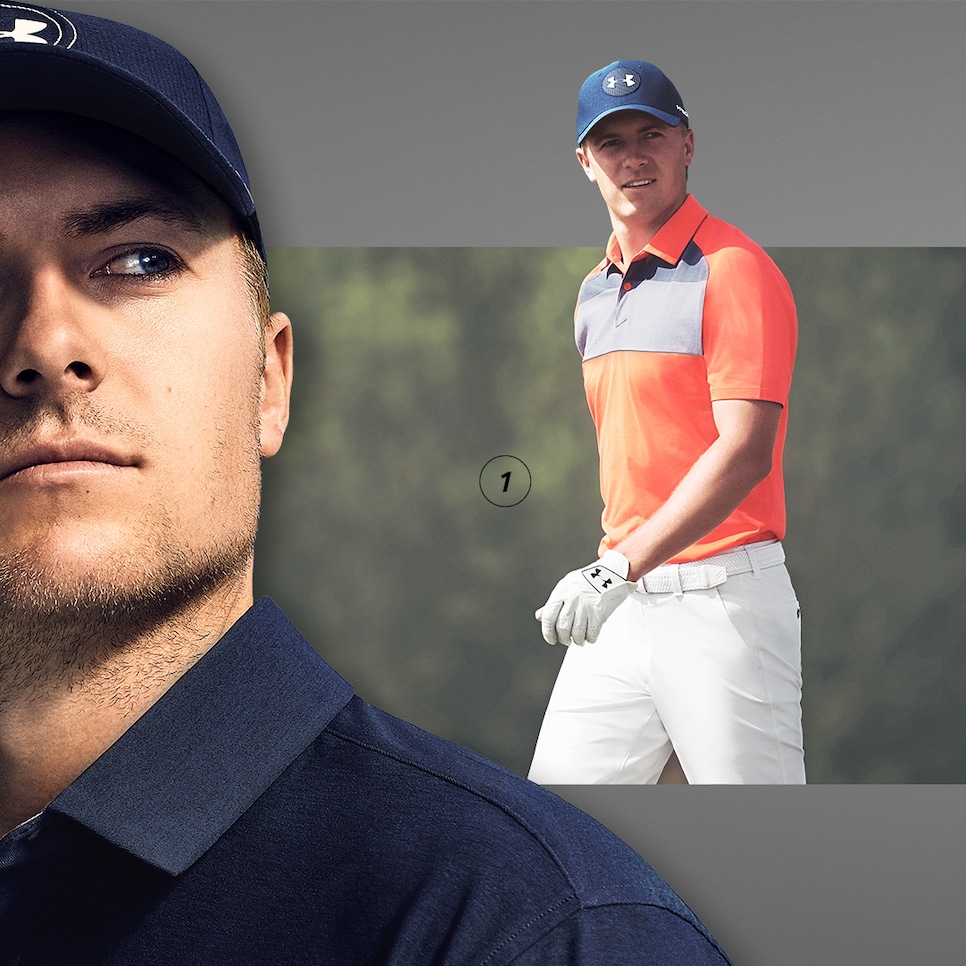 Jordan Spieth's style tends to be simple...and blue. His looks at the Masters ranged from blue, to navy, to sky blue, with a touch of black on Sunday. That's no knock against the three-time major champion—when a color works, it works. Maybe that's why we're so excited to see a some new colors in Spieth's U.S. Open scripting. He'll rock a color Under Armour calls "Neon Coral" that is sure to highlight the 24-year-old's run at Shinnecock Hills Golf Club in Southampton, N.Y.
You may not be working toward your fourth major this weekend, but you can look the part. All four of Spieth's looks are approachable and available for you to wear. Check out his looks for the week and where you can buy them.