The Loop
Here's Jerry Kelly starting his PGA Tour Champions debut in the most fitting way possible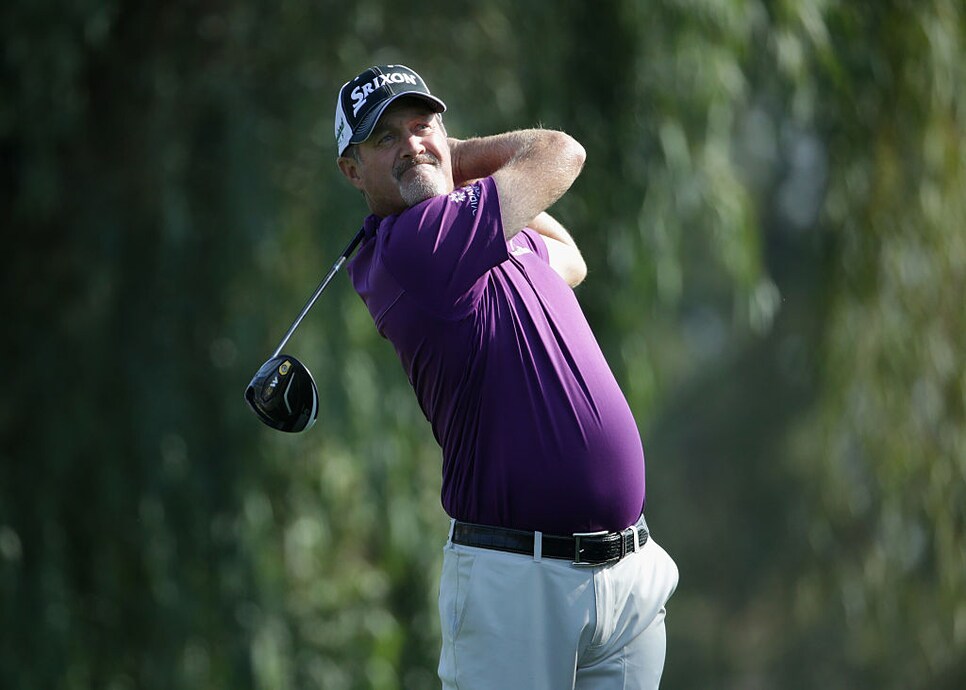 You know how sportsbooks usually offer a bet on whether Tiger Woods will hit the fairway (you should always bet no, by the way) with his opening drive of a tournament? Well, they don't do that with Jerry Kelly.
OK, so that's because the three-time PGA Tour winner doesn't draw quite the betting interest as the 14-time major champ, but there also wouldn't be much of a point. In recent years, Kelly has been arguably the tour's most accurate player off the tee, finishing in the top three in driving accuracy in four of the past six full seasons, including leading the way in 2012 and 2013.
And now, the precise Wisconsinite has graduated to the forgiving fairways of the PGA Tour Champions. So it came as no surprise that Kelly split the fairway with the first tee shot of his senior tour career on Friday at the Chubb Classic in Naples. Check it out as his golf ball nearly lands on a yardage plate in the dead center of the fairway:
Although Kelly celebrated his 50th birthday on Nov. 23, his debut on the senior circuit couldn't have come at a better time having missed the cut in his first three PGA Tour events of 2017. Kelly did finish 2016 on a high note, though, teaming up with Steve Stricker to finish runner-up at the Franklin Templeton Shootout in December.
Speaking of Stricker, the 2017 Presidents Captain will be PGA Tour Champions eligible when he turns 50 next week. In other words, watch out, seniors. Another straight-shooter is coming your way.