News
Here's how Tiger Woods really played on Thursday, using the only scale that matters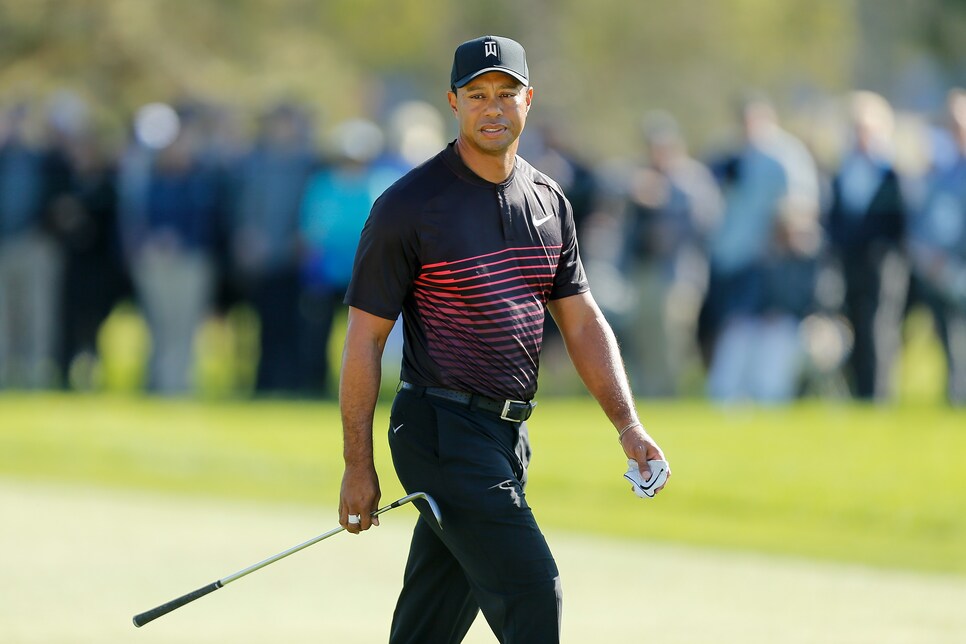 A few years ago while playing golf with my two sons, I recognized fairly quickly that assessing their progress by typical metrics was an exercise in frustration. They were too young, and there were too many wasted shots all over the course that trying to keep score the usual way was only going to leave them dejected.
So whenever we played, I implemented a simple three-point scale to gauge their progress: a great shot for them was +1, a typical shot that was not going to significantly hurt them was a 0, and a bad shot was -1. This is not entirely ingenious—it's also the way my friends rate movies—but when it comes to golf, especially golf at a point when score is secondary to the experience, it was a way to place an otherwise insignificant round in some type of context. Plus it gave us something to do with the card.
I thought of this while watching Tiger Woods tee off in his first PGA Tour event in a year on Thursday, because in a strange way, Woods' round at the Farmers Insurance Open needed to be framed similarly. Perhaps it's ridiculous to assess the play of a 14-time major champion the same way I grade a 9-year-old who uses a baseball-bat grip. But maybe not when considering Woods himself has acknowledged his play this week was less about score and more about shaking off competitive rust in the service of sustainability. You could look at his opening bogey through the usual prism that he was not yet ready to compete. Or you could recognize that it was one quick follow through off the tee (-1) followed by a serviceable approach shot (0), a deft escape from a plugged lie in the bunker (+1), followed by two perfectly acceptable putts (0). The PGA Tour leader board said Woods was one over. I had him at even.
Admittedly, my scale runs counter to one of golf's central tenets because it occasionally rewards quantity over quality. If you took seven shots on a hole, but only one of them was awful, four of them were indifferent and two were above average, it's a fine hole in my book. On tour, you would starve. And unlike regular scoring, where the objective is a round under par, any plus-score by my system is deemed a success.
Still it seemed the most appropriate way to grade Woods on Thursday. Of course he was going to hit bad shots, and in the absence of competitive reps, it was unreasonable to think he could grind out a score on guile and muscle memory. But just as flashes of brilliance like his near ace on the 16th hole were positives, so were even the occasional shots that other tour players might take for granted: A 309-yard drive on the fourth hole that caught the left side of the fairway, a putt for eagle from the other side of the green that set up a tap-in on six. Good shots carried just as much weight as bad ones, even if it was the fifth shot on a par 3.
At day's end, factoring in the big drives, the miscalculated approaches, and routine bunker shots that normally wouldn't invite such scrutiny, we gave Woods a +2 (which is pretty good), even if the official scoreboard said he was even par (which was just OK). The scoring system generated a fair amount of debate in the office about what the standard should be for an otherworldly talent who still hasn't played much golf of late, and of course it's incredibly subjective. But it was also an appealing way to watch Woods play a round when the stakes are still fairly low. Hopefully that won't be the case long.