News
Watch Tiger Woods nearly ace the par-3 16th hole at Torrey Pines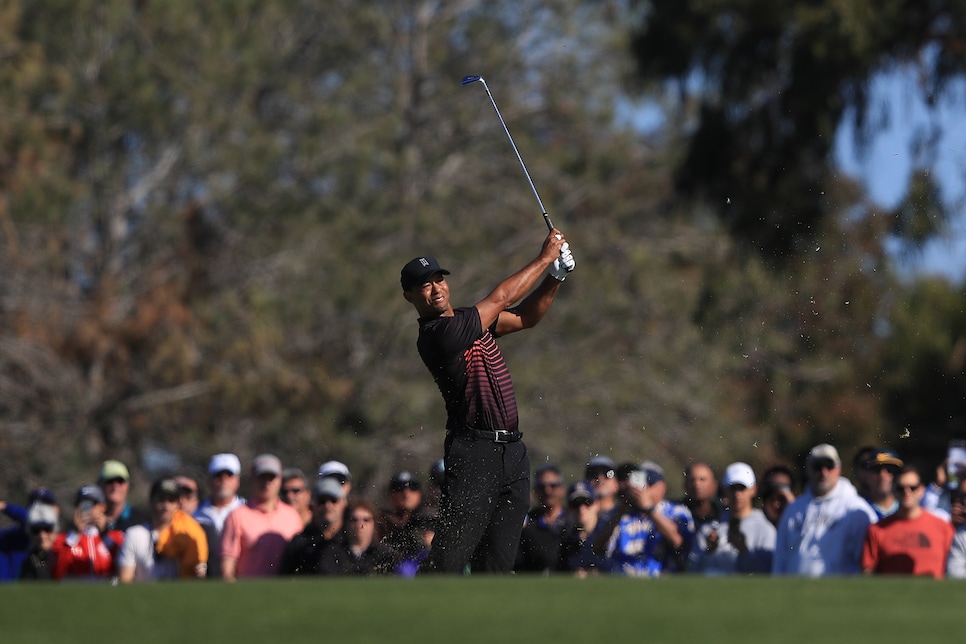 Tiger Woods' opening round of the Farmers Insurance Open got off to a rough start on Thursday, when he bogeyed the first hole and then dropped another shot at the fifth, putting him at two over. But as the saying goes, it's not how you start, it's how you finish, and the 14-time major champion almost finished with a bang at the par 3 16th on the South Course at Torrey Pines.
After battling back to one over par on his round, Woods stepped to the tee with a six iron at the 188-yard 16th hole and struck the shot of the day. Check out just how close it came to dropping for a hole-in-one:
So, so close. Woods, who didn't even see the result of the shot, settled for birdie, which got him back to even par on the round.
"It looked good from the tee, but obviously we can't see anything land from back there," Woods said afterwards. "It was just a full six iron, just tried to throw it up in the air as high as I could, these greens are really springy.
"It felt good, looked good, and then, we were just listening for some noise."
Had it gone in, not only would the place have exploded, but it would have been his first ace on the PGA Tour since the 1998 Sprint International.