News
Here's how our computer model thinks Tiger Woods will do in return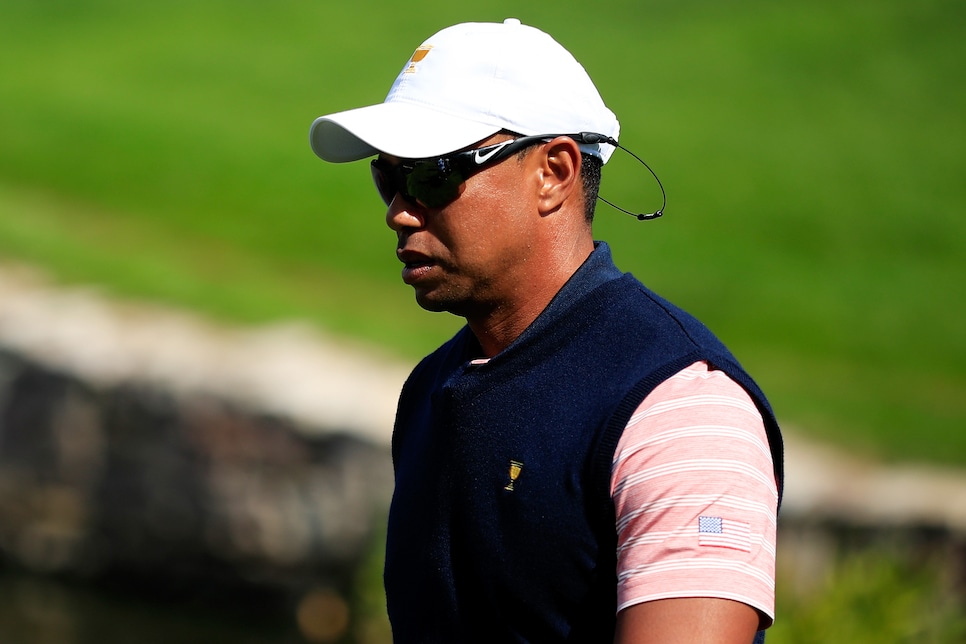 You may have heard a certain 14-time major winner is teeing it up this week at the Hero World Challenge. While there's plenty of narratives surrounding Tiger Woods' latest comeback, all the stories stem from the same question: how will the 42-year-old fare in return?
No matter the stats pulled—be it from Woods' limited appearances last year or going back to his 2015 results—Professor Lou Riccio's Model gives Tiger little chance to compete.
"Depending on the data used, the Model places him in the 13th to 16th position range," Riccio says. It's worth noting the Hero boasts an 18-player field.
The winning percentage is just as low. The highest run gives Woods a 2.5 percent chance at victory, with most results coming back at 1.0 percent. (For what it's worth, Riccio's Model likes Jordan Spieth to win.)
This isn't surprising; when Woods returned at last year's Hero from an extended layoff, he finished 15th out of the 17 players who competed all four rounds. He did lead the field in birdies, giving hope that a high ceiling is possible. Nevertheless, according to Riccio, there's not enough there to justify a strong showing out of the gate.
Keep in mind, this is just the first of many, many steps for Woods. What he shoots in his exhibition is secondary; playing all four rounds without incident or setback is Woods' true barometer for success.