Payday in Malaysia
Here's the prize money payout for each golfer at the 2023 LPGA Maybank Championship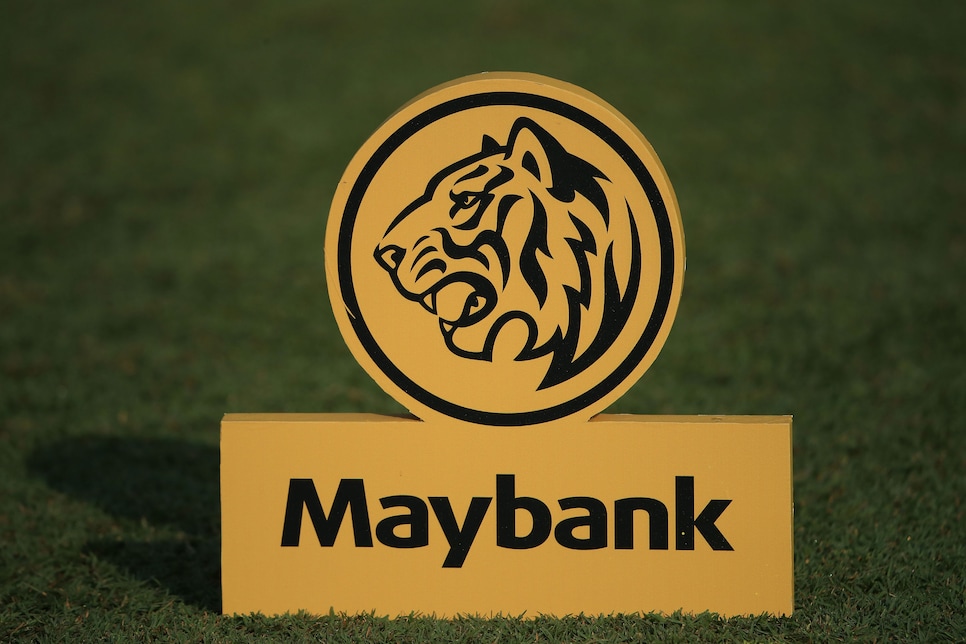 Celine Boutier added another memorable moment to a career season on Sunday at the LPGA's inaugural Maybank Championship. With a closing seven-under 64, the 29-year-old from France rallied from five back at the start of the final round at Kuala Lumpur Golf & Country Club to get into a playoff with Thailand's Atthaya Thitikul. Boutier then survived nine grueling holes (and a weather delay in the middle of them), making a par on the ninth to claim her fourth win of 2023 when she rolled in this putt.
For the record, this nine-hole playoff was one hole shy of matching the tour's all-time longest extra hole affair.
Boutier's win makes her the first four-time LPGA Tour winning in a single season since Nelly Korda and Jin Young Ko in 2021 and jumps her past Lilia Vu by three points in the Rolex Player of the Year race.
As for 54-hole leader Rose Zhang, who was trying to grab a second career LPGA title in only her 12th start in an event as a pro, the former amateur phenom couldn't get any momentum building, making three early birdies offset by three mid-round bogeys, to post a 71 and fall two shots shy of playing extra holes.
The victory was also worth a first-place prize money payout of $450,000 for Boutier from an overall purse of $3 million. Here's the prize money payouts for all golfers in this no-cut limited-field event.
Win: Celine Boutier, -21, $450,000
P-2: Atthaya Thitikul, -21, $275,072
T-3: Jasmine Suwannapura, -19, $176,954
T-3: Rose Zhang, -19, $176,954
5: Peiyun Chien, -18, $124,246
T-6: Nelly Korda, -17, $87,097
T-6: Brooke M. Henderson, -17, $87,097
T-6: Gemma Dryburgh, -17, $87,097
9: Megan Khang, -16, $67,018
10: Gaby Lopez, -15, $60,993
T-11: Lydia Ko, -14, $54,591
T-11: Nasa Hataoka, -14, $54,591
T-13: Pajaree Anannarukarn, -13, $47,890
T-13: Chanettee Wannasaen, -13, $47,890
T-15: Allisen Corpuz, -12, $42,468
T-15: A Lim Kim, -12, $42,468
T-17: Ruoning Yin, -11, $37,450
T-17: Minami Katsu, -11, $37,450
T-17: Hannah Green, -11, $37,450
T-20: Maja Stark, -10, $29,986
T-20: Yuka Saso, -10, $29,986
T-20: Olivia Cowan, -10, $29,986
T-20: Cheyenne Knight, -10, $29,986
T-20: Stephanie Meadow, -10, $29,986
T-20: Jin Young Ko, -10, $29,986
T-20: Xiyu Lin, -10, $29,986
T-20: Emily Kristine Pedersen, -10, $29,986
T-20: Sei Young Kim, -10, $29,986
T-29: Alexa Pano, -9, $22,740
T-29: Hye-Jin Choi, -9, $22,740
T-29: Jodi Ewart Shadoff, -9, $22,740
T-29: Ayaka Furue, -9, $22,740
T-29: Gina Kim, -9, $22,740
T-34: Lauren Coughlin, -8, $18,900
T-34: Sarah Kemp, -8, $18,900
T-34: Grace Kim, -8, $18,900
T-34: Leona Maguire, -8, $18,900
T-38: Yuna Nishimura, -7, $16,641
T-38: Ariya Jutanugarn, -7, $16,641
T-40: Jennifer Kupcho, -6, $14,458
T-40: Perrine Delacour, -6, $14,458
T-40: Sarah Schmelzel, -6, $14,458
T-40: Madelene Sagstrom, -6, $14,458
T-40: Linn Grant, -6, $14,458
T-45: Hae Ran Ryu, -5, $12,575
T-45: Yu Liu, -5, $12,575
T-47: Dottie Ardina, -4, $11,024
T-47: Narin An, -4, $11,024
T-47: Ashleigh Buhai, -4, $11,024
T-47: Moriya Jutanugarn, -4, $11,024
T-47: Maria Fassi, -4, $11,024
T-52: Natasha Andrea Oon, -3, $9,638
T-52: Esther Henseleit, -3, $9,638
T-52: Mi Hyang Lee, -3, $9,638
T-55: Andrea Lee, -2, $8,885
T-55: Patty Tavatanakit, -2, $8,885
T-57: Jeneath Wong, -1, Amateur
T-57: Amy Yang, -1, $8,434
59: Stephanie Kyriacou, E, $8,132
T-60: Hinako Shibuno, +1, $7,581
T-60: Jenny Shin, +1, $7,581
T-60: Albane Valenzuela, +1, $7,581
T-63: Linnea Strom, +2, $7,153
T-63: Aditi Ashok, +2, $7,153
T-65: Eun-Hee Ji, +3, $6,852
T-65: Ashley Lau, +3, $6,852
T-67: Matilda Castren, +4, $6,552
T-67: Danielle Kang, +4, $6,552
T-69: Nanna Koerstz Madsen, +5, $6,174
T-69: Ryann O'Toole, +5, $6,174
T-69: Celine Borge, +5, $6,174
73: Alyaa Abdulghany, +9, $5,872
74: Jing Xuen Ng, +11, Amateur
75: Kelly Tan, +13, $5,797
T-76: Amanda Tan, +15, $5,688
T-76: Ida Ayu Melati, +15, $5,688