Payday in California
Here's the prize money payout for each golfers at the 2022 LPGA Mediheal Championship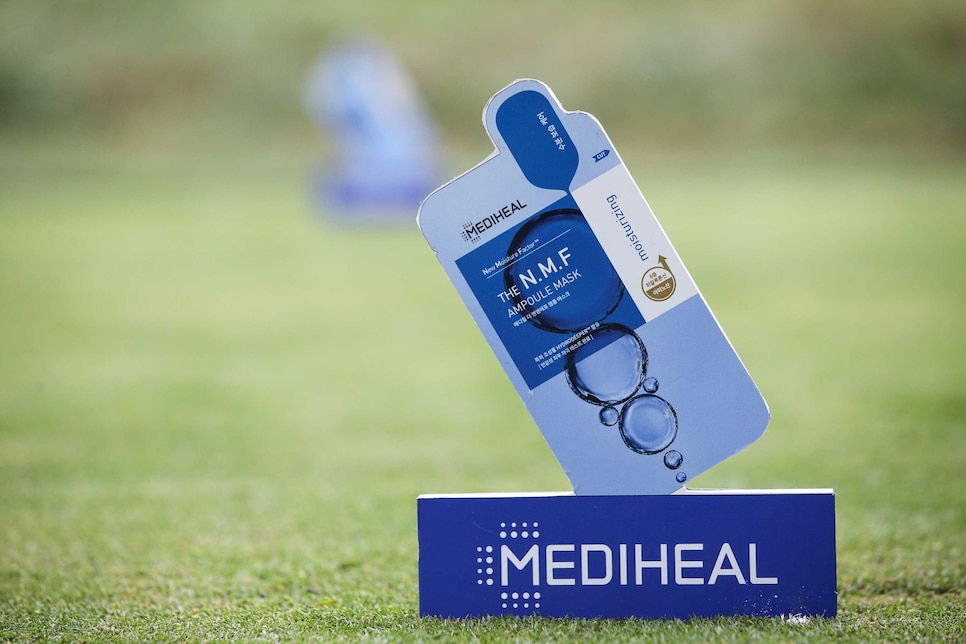 Ewart Shadoff was ahead by five shots starting the day, a cushion that brings with it its own kind of pressure. And she would struggle at the outset, making the front-nine turn in one over par to see the lead all but slip away.
But birdies on the 12th and 14th holes help her keep it from disappearing. Then when Paula Reto bogeyed the 16th and 17th holes, Ewart Shadoff was able to win with pars on her final four holes.
The victory earned her a first-place prize money payout of $270,000 from an overall purse of $1.8 million. Here's the paydays for every golfer who made the cut in California.
Win: Jodi Ewart Shadoff, -15, $270,000
2: Yuka Saso, -14, $166,232
T-3: Georgia Hall, -13, $96,320
T-3: Danielle Kang, -13, $96,320
T-3: Paula Reto, -13, $96,320
6: Andrea Lee, -12, $61,433
7: Sei Young Kim, -11, $51,421
T8: Atthaya Thitikul, -10, $37,679
T8: Lauren Coughlin, -10, $37,679
T8: Xiyu Janet Lin, -10, $37,679
T8: Celine Boutier, -10, $37,679
T8: Hinako Shibuno, -10, $37,679
T13: Caroline Inglis, -9, $28,941
T13: Amanda Doherty, -9, $28,941
T15: Kelly Tan, -8, $23,845
T15: Lilia Vu, -8, $23,845
T15: Allisen Corpuz, -8, $23,845
T15: Jennifer Chang, -8, $23,845
T15: Gaby Lopez, -8, $23,845
T20: Mina Harigae, -7, $20,569
T20: Daniela Darquea, -7, $20,569
T22: Narin An, -6, $17,422
T22: Lucy Li #, -6, $17,422
T22: Ruixin Liu, -6, $17,422
T22: Jenny Coleman, -6, $17,422
T22: Chella Choi, -6, $17,422
T22: Pauline Roussin, -6, $17,422
T22: Haeji Kang, -6, $17,422
T29: Paula Creamer, -5, $14,289
T29: Hye-Jin Choi, -5, $14,289
T29: Eun-Hee Ji, -5, $14,289
T-32: Dewi Weber, -4, $10,219
T-32: Karis Anne Davidson, -4, $10,219
T-32: A Lim Kim, -4, $10,219
T-32: Linnea Johansson, -4, $10,219
T-32: Angel Yin, -4, $10,219
T-32: Jennifer Song, -4, $10,219
T-32: Mi Hyang Lee, -4, $10,219
T-32: Sarah Kemp, -4, $10,219
T-32: Ayako Uehara, -4, $10,219
T-32: Lindy Duncan, -4, $10,219
T-32: Haylee Rae Harford, -4, $10,219
T-32: Annie Park, -4, $10,219
T-32: Dana Finkelstein, -4, $10,219
T-32: Stephanie Meadow, -4, $10,219
T-46: Maja Stark, -3, $6,795
T-46: Jeongeun Lee6, -3, $6,795
T-46: Pernilla Lindberg, -3, $6,795
T-46: Ruoning Yin, -3, $6,795
T-46: Brittany Altomare, -3, $6,795
T-46: Ana Belac, -3, $6,795
T-52: Emily Kristine Pedersen, -2, $5,460
T-52: Amelia Lewis, -2, $5,460
T-52: Alison Lee, -2, $5,460
T-52: Ayaka Furue, -2, $5,460
T-52: Stacy Lewis, -2, $5,460
T-52: Pornanong Phatlum, -2, $5,460
T-59: Casey Danielson, -1, $4,430
T-59: Brooke Matthews *, -1, $4,430
T-59: Pajaree Anannarukarn, -1, $4,430
T-59: Giulia Molinaro, -1, $4,430
T-59: Gemma Dryburgh, -1, $4,430
T-59: Moriya Jutanugarn, -1, $4,430
T-66: Aditi Ashok, +2, $3,913
T-66: Mo Martin, +2, $3,913
T-66: Stephanie Kyriacou, +2, $3,913
T-69: Rachel Rohanna, +3, $3,686
T-69: Sophia Schubert, +3, $3,686
71: Wei-Ling Hsu, +5, $3,596
72: Janie Jackson, +6, $3,549
73: Alena Sharp, +8, $3,503