Payday at Carnoustie
Here's the prize money payout for each golfer at the 2021 AIG Women's Open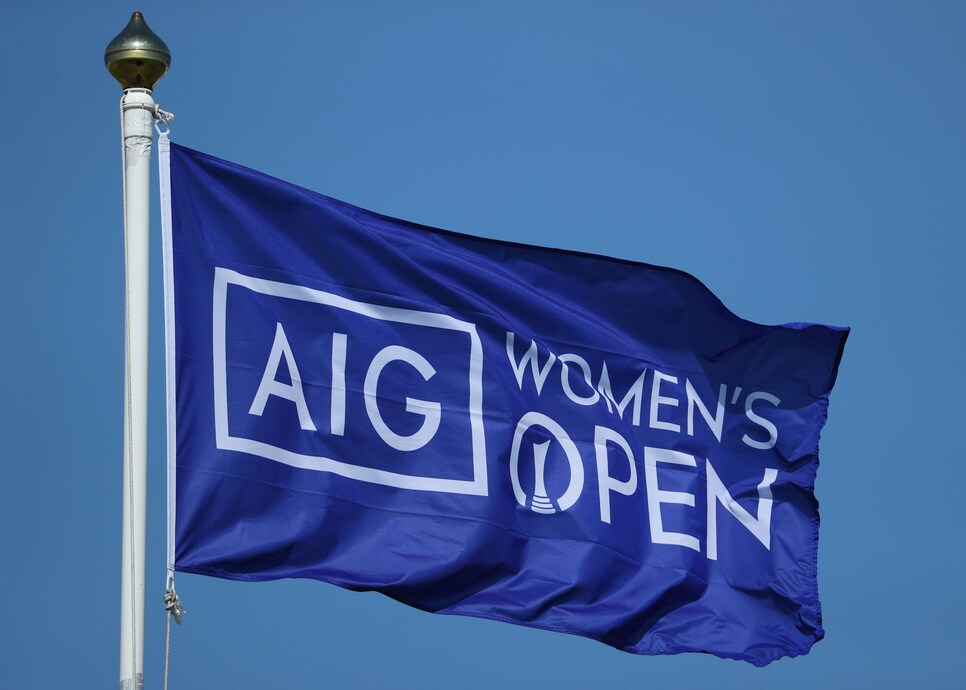 R&A and AIG officials also said that next year's purse will be "no less than" $6.8 million, which is double the prize money payout from 2018, when the R&A took over running the major.
In boosting the purse, the winner's check also jumped to $870,000, something Anna Nordqvist was the happy beneficiary. The 34-year-old Swede shot a final-round 69 on Sunday to pull out a one-shot win over Georgia Hall, Madeline Sagstrom and Lizette Salas, and claim the third major of her career and ninth LPGA title. (A year ago, Sophia Popov took home $675,000 for her out-of-nowhere victory at Royal Troon.)
The overall purse increase means the AIG Open jumps the U.S. Women's Open as the most lucrative major overall in the women's game. The USGA awarded $5.5 million in prize money in June at Olympic Club. However, the winner, Yuka Saso, earned $1 million for her victory.
Here's the prize money breakdown of the other LPGA majors:
U.S. Women's Open: $5.5 million (winner: $1 million)
KPMG Women's PGA Championship: $4,500,000 (winner: $675,000)
Evian Championship: $4,500,000 (winner: $675,000)
ANA Inspiration: $3,100,000 (winner: $465,000)
"We believe that this action to make changes sends a strong signal that more needs to be done, and I believe can be done, by everyone involved in our sport," R&A chief executive Martin Slumbers said. "In addition to the prize money, our ambition is for the AIG Women's Open to be recognized at one of the most prestigious women's championships and further build on its reputation as the most international major played at iconic courses that are much loved around the world."
Here's the prize money payout for each golfer who made the cut at Carnoustie.
Win: Anna Nordqvist, -12, $870,000
T-2: Georgia Hall, -11, $435,978
T-2: Madeline Sagstrom, -11, $435,978
T-2: Lizette Salas, -11, $435,978
T-5: Minjee Lee, -10, $233,764
T-5: Nanna Koerstz Madsen, -10, $233,764
T-7: Patty Tavatanakit, -9, $164,487
T-7: Leonie Harm, -9, $164,487
9: Moriya Jutanugarrn, -8, $137,721
T-10: Marissa Steen, -7, $113,635
T-10: Ariya Jutanugarn, -7, $113,635
T-10: Louise Duncan, -7, Amateur
T-13: Stephanie Kyriacou, -6, $85,328
T-13: Mina Harigae, -6, $85,328
T-13: Leona Maguire, -6, $85,328
T-13: Brooke M. Henderson, -6, $85,328
T-13: Nelly Korda, -6, $85,328
T-13: Yealimi Noh, -6, $85,328
T-13: Sei Young Kim, -6, $85,328
T-20: Alice Hewson, -5, $65,279
T-20: Matilda Castren, -5, $65,279
T-20: Ayaka Furue, -5, $65,279
T-20: Lexi Thompson, -5, $65,279
T-24: Paula Reto, -4, $58,203
T-24: Wichanee Meechai, -4, $58,203
T-26: Elizabeth Szokol, -3, $52,895
T-26: Nasa Hataoka, -3, $52,895
T-26: Sanna Nuutinen, -3, $52,895
T-29: Haeji Kang, -2, $44,992
T-29: Albane Valenzuela, -2, $44,992
T-29: Stacy Lewis, -2, $44,992
T-29: Lydia Ko, -2, $44,992
T-29: Gaby Lopez, -2, $44,992
T-34: Carlota Ciganda, -1, $36,442
T-34: Angel Yin, -1, $36,442
T-34: Perrine Delacour, -1, $36,442
T-34: Hinako Shibuno, -1, $36,442
T-39: Megan Khang, E, $30,583
T-39: Yuka Saso, E, $30,583
T-39: Brittany Lincicome, E, $30,583
T-42: Brittany Altomare, +1, $25,827
T-42: Lauren Walsh, +1, Amateur
T-42: Emily Kristine Pedersen, +1, $25,827
T-42: Nicole Broch Larsen, +1, $25,827
T-42: Eun-Hee Ji, +1, $25,827
T-42: Jenny Shin, +1, $25,827
T-48: Gerina Piller, +2, $21,491
T-48: Jeongeun Lee6, +2, $21,491
T-48: Hannah Green, +2, $21,491
T-48: Atthaya Thitikul, +2, $21,491
T-52: Inbee Park, +3, $18,691
T-52: Jenny Coleman, +3, $18,691
T-52: Pajaree Anannarukarn, +3, $18,691
T-55: Andrea Lee, +4, $16,921
T-55: Marina Alex, +4, $16,921
T-55: Kelsey MacDonald, +4, $16,921
58: Lauren Stephenson, +5, $15,740
T-59: Jessica Korda, +6, $14,858
T-59: Chella Choi, +6, $14,858
T-61: Christine Wolf, +7, $13,680
T-61: Aditi Ashok, +7, $13,680
T-61: Annabell Fuller, +7, Amateur
64: Jennifer Kupcho, +8, $13,091
65: Felicity Johnson, +9, $12,792
66: Laura Davies, +16, $12,499