The Loop
Here and happy in Sunriver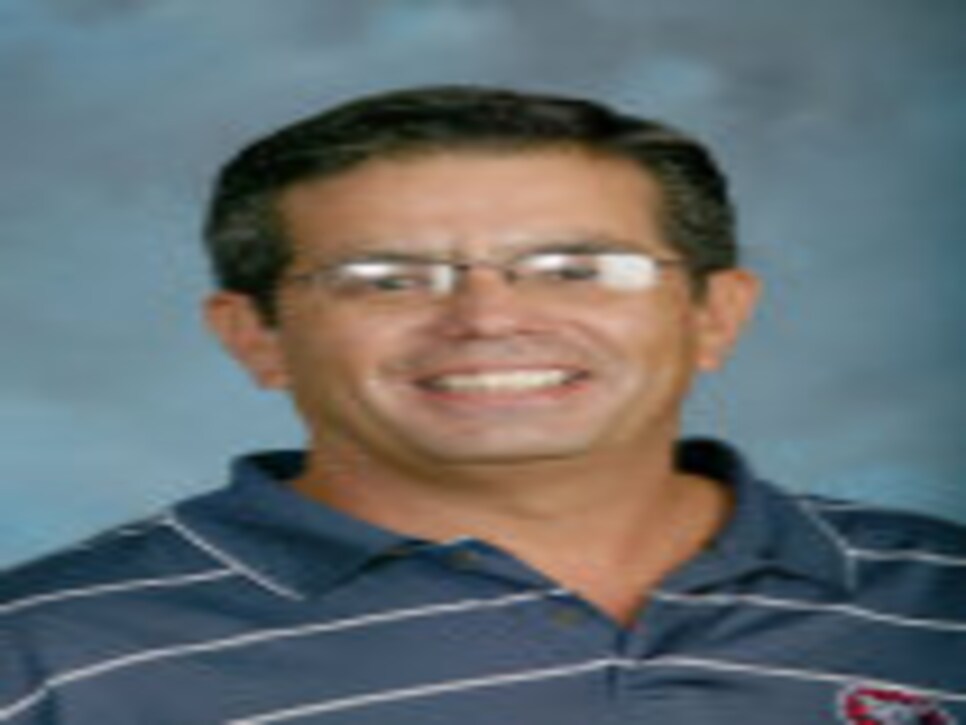 In truth, it's probably part of the fun for Galvan (pictured) and his charges, the novelty of participating in the year's biggest tournament being that everything, no matter how great or small, is a new and entertaining experience. "This means everything," said Galvan, whose team won the West Coast Conference title to receive an automatic spot into regionals, and then finished T-6 out West to earn a trip to Oregon. "It means all our hard work has paid off this year. I'm thrilled. I couldn't be happier."
That's not to say there wasn't a bit of disappointment when the Lions shot a opening-round 12-over 300 at the Crosswater Club at Sunriver Resort, leaving them in 29th place, 23 shots behind first round leader Wake Forest. (For full results, click here.) While expectations had to be somewhat tempered by their lack of experience in the event, a solid first round wasn't asking too much.
Yet the truth of the matter is the Lions starting five—freshmen Brian Locke and Louie Bergna, sophomores Jason D'Amore and Josh Escobedo, and senior Chaz Inouye—is a pretty loose group. At nights, each player has taken turns picking a movie to order for the team's condo. Likely, the one that gets the most excited about being in this position at all is Galvan himself, a Loyola Marymount alumni who became the first full-time coach in school history and who is banking on the idea that getting to nationals can improve the program's profile.
"I'm hoping everything changes from strength of schedule to recruiting to fundraising. You know [maybe getting] other courses to help us out with practice [access]."
Or, maybe even just the national media recognizing your face.